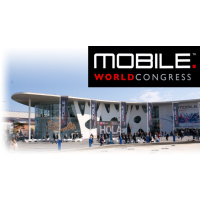 MWC 2013
The world's largest annual mobile event takes place this week in Barcelona. Tune in here for our full coverage, including hands-on with new phones from Nokia, LG, Sony, Huawei, and ZTE.
All LG Nokia Samsung Asus more...
Microsoft Alcatel ZTE T-Mobile Apple
Visa today announced that it has signed an agreement with Samsung to help speed up the deployment and availability of mobile payment systems. According to Visa, individual banking institutions that want to offer mobile payment apps can use its Visa Mobile Provisioning Service to provide the back-end tunnel though which payments can be made. At the same time, Samsung has agreed to install the Visa payWave applet onto its mobile devices. The applet can be used with Visa's software and handset-based NFC technology to piece together a complete mobile payment solution. Visa and Samsung have agreed to an ongoing mobile payment alliance, and expect to roll out devices with these features in the near future.
---