MWC 2016
The world's largest annual mobile event - Mobile World Congress - takes place the last week of February. We're on the ground in Barcelona to bring you all of the week's news. Tune in here for our full coverage, including hands-on with new Samsung Galaxy S7 and LG G5, plus new phones from Huawei, Alcatel, ZTE, Sony, and more.
Check out our wrap-up video summarizing the big news of the show.
Also, follow us on Twitter for up-to-the-second news and extras:
All LG Samsung Verizon Alcatel more... Discuss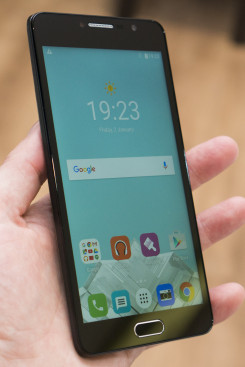 Pop is Alcatel's main line of affordable phones. The Pop 4 series breaks little major ground, although the top-end model of the range — the Pop 4S — sports a fingerprint reader. We spent some time checking them out. Read on for our impressions.
---
Alcatel's new flagship phone for 2016 is the Idol 4S. It's accompanied by the Idol 4, a smaller and more affordable cousin. Both phones sport a "reversible" design similar to last year's Idol 3, but with a more premium metal frame and glass back. The specs on the 4S are impressive, and not too shabby on the 4, either. There are small differences that are only apparent upon close inspection. Read on for our hands-on impressions.
---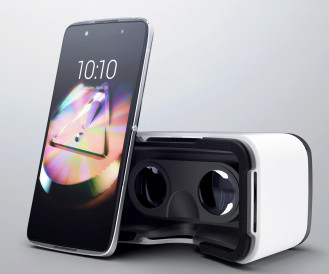 Alcatel today announced the Idol 4 and Idol 4S, the company's new top-end phones. Both phones sport a premium design with metal frame, and glass front and back. Both also include 3.6-watt JBL stereo speakers and come with JBL earbuds. Like the Idol 3, the Idol 4 series is revisable, so it can be held in any orientation and the screen and speakers will flip to be right-side-up. The larger 4S model comes (in some markets) in packaging that doubles as virtual reality goggles when used with the phone. The 4S also has a 5.5-inch quad-HD OLED display, Qualcomm Snapdragon 652 processor, 16-megapixel camera, and 32 GB of internal storage. The smaller Idol 4 has a 5.2-inch full-HD LCD display, Snapdragon 617 processor, 13-megapixel camera, and 16 GB of storage. Both models have 3 GB of RAM, 8-megapixel front camera, NFC, Cat 6 LTE, memory card slot, Android 6.0, and fast charging. The Idol 4 series will ship first in Europe in the second quarter of this year, to be followed by the U.S. later in the year.
---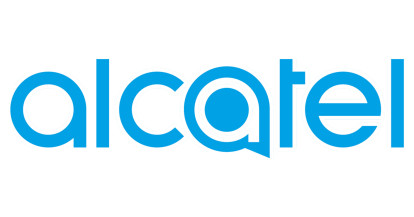 Alcatel has dropped "One Touch" from its company brand. The company also updated its logo. Alcatel is a brand of TCL, a large Chinese electronics company.
---