MWC 2016
The world's largest annual mobile event - Mobile World Congress - takes place the last week of February. We're on the ground in Barcelona to bring you all of the week's news. Tune in here for our full coverage, including hands-on with new Samsung Galaxy S7 and LG G5, plus new phones from Huawei, Alcatel, ZTE, Sony, and more.
Check out our wrap-up video summarizing the big news of the show.
Also, follow us on Twitter for up-to-the-second news and extras:
All LG Samsung Verizon Alcatel more... Discuss
Microsoft T-Mobile AT&T Sony Nokia
Skype today said it will discontinue its Qik video messaging service. Microsoft bought Qik and relaunched the mobile app as a way for people to send quick video clips to one another. Microsoft learned, however, that most people already do this within the main Skype application. Microsoft said it has ported some of Qik's most-used features to Skype and will turn Qik off entirely March 24. Microsoft suggests Qik users save any videos they might want to keep.
---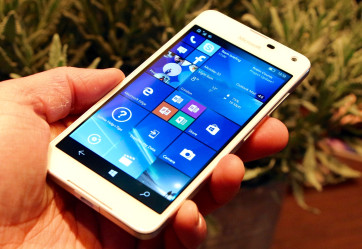 Microsoft announced the Lumia 650 ahead of Mobile World Congress and we had a chance to take a look at it on-site here in Barcelona. This mid-range Windows 10 handset is far more impressive than the entry-level Lumia 550, and almost outshines the high-end Lumias 950 and 950 XL. Here's why.
---
Nokia CEO Rajeev Suri today reiterated that the company would like to return to the phone business, but said it is in no rush. Speaking at the Mobile World Congress trade show, Suri noted that Nokia will not manufacture its own handsets, but will instead license its brand to an outside manufacturer. The company wants to play a role in designing the phones to ensure the Nokia brand is well represented, but so far is still just looking. "For us the business model is one of no traditional manufacturing, no channel or nothing we are just basically licensing our brand," said Suri. "The partner will have to pay us an IP license for it and royalty on the brand use, and we want to be in a position to design the devices in question with appropriate control measures should the partner not work to our standard. This takes time. We need to find the right partner." Suri had originally said such a deal might be struck late this year, but stepped back from that timeline, suggesting Nokia may not re-enter the phone market until 2017 or beyond. Nokia sold its handset business to Microsoft, which divested the manufacturing facilities. Nokia no longer has the capacity to manufacture phones. Its primary focus remains its telecommunications and networking business.
---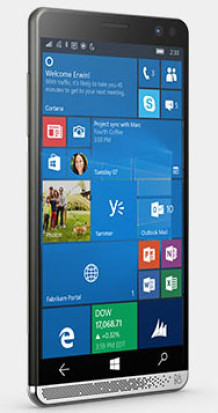 HP today announced the Elite x3, a Windows 10 Mobile handset that can take advantage of Continuum to stand in as a laptop or desktop computer. It is a ruggedized handset that meets mil-spec 810G for protection against abuse and IP67 for protection from water and dust. It is compatible with a 12-inch screen/keyboard accessory to serve as a laptop, or can plug into a monitor, keyboard, and mouse to serve as a full desktop. The Elite x3 is a phablet boasting a 5.96-inch quad HD screen with Gorilla Glass 4. The phone is powered by Qualcomm's Snapdragon 820 processor (2.15 GHz octa-core) with an Adreno 530 GPU and support for Quick Charge 3.0 for rapid charging. The Elite x3 boasts a 16-megapixel main camera at f/2.0 and an 8-megapixel user-facing camera. It runs Microsoft's mobile operating system complete with Office and built-in security tools for business users. Other hardware features include 4 GB of RAM, 64 GB of storage, and support for external memory cards; full suite of wireless radios, including LTE, Bluetooth, GPS, and WiFi; as well as a built-in 4,150mAh battery that supports wireless charging. HP didn't say when the Elite x3 will go on sale, nor what it and its accessories may cost.
---