MWC 2016
The world's largest annual mobile event - Mobile World Congress - takes place the last week of February. We're on the ground in Barcelona to bring you all of the week's news. Tune in here for our full coverage, including hands-on with new Samsung Galaxy S7 and LG G5, plus new phones from Huawei, Alcatel, ZTE, Sony, and more.
Check out our wrap-up video summarizing the big news of the show.
Also, follow us on Twitter for up-to-the-second news and extras:
All LG Samsung Verizon Alcatel more... Discuss
Microsoft T-Mobile AT&T Sony Nokia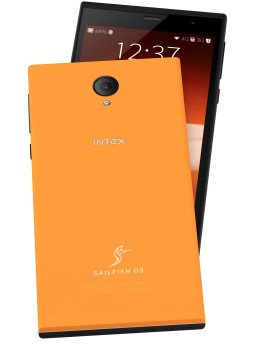 Jolla today announced that Intex Technologies has licensed Sailfish OS and put it in the Aqua Fish handset. The Aqua Fish is the first handset to run Sailfish OS outside of the phones made by Jolla itself. Intex said the phone will include Super Apps, which are accessible by swiping the home screen. These apps include the Gaana music service and Snapdeal. Intex plans to sell the Aqua Fish in India before the end of the second quarter. Jolla and Intex didn't provide any details about the hardware. Jolla also struck a deal with mi-Fone, which said it plans to bring a Sailfish OS handset to select African countries during the second quarter of the year. Last, Jolla said Fairphone is considering using Sailfish OS in the Fairphone 2. Fairphone is an ethical company that makes handsets responsibly with conflict-free minerals. Jolla is composed primarily of former Nokia employees and Sailfish OS is based on the Meego Linux platform. Jolla no longer intends to make its own hardware and is instead licensing Sailfish OS to phone makers as an alternative to Android, Tizen, iOS, Windows Phone, and others.
---
Nokia CEO Rajeev Suri today reiterated that the company would like to return to the phone business, but said it is in no rush. Speaking at the Mobile World Congress trade show, Suri noted that Nokia will not manufacture its own handsets, but will instead license its brand to an outside manufacturer. The company wants to play a role in designing the phones to ensure the Nokia brand is well represented, but so far is still just looking. "For us the business model is one of no traditional manufacturing, no channel or nothing we are just basically licensing our brand," said Suri. "The partner will have to pay us an IP license for it and royalty on the brand use, and we want to be in a position to design the devices in question with appropriate control measures should the partner not work to our standard. This takes time. We need to find the right partner." Suri had originally said such a deal might be struck late this year, but stepped back from that timeline, suggesting Nokia may not re-enter the phone market until 2017 or beyond. Nokia sold its handset business to Microsoft, which divested the manufacturing facilities. Nokia no longer has the capacity to manufacture phones. Its primary focus remains its telecommunications and networking business.
---