CES 2015
The mother of all trade shows, the Consumer Electronics Show takes over Vegas for the first week of January. A few major phones are usually announced, and we'll have hands-on reports for each one, plus hands-on details of other interesting apps, services, and accessories in the world of phones.
Bookmark this page and don't miss a thing!
All Liveblogs LG Google AT&T more... Discuss 1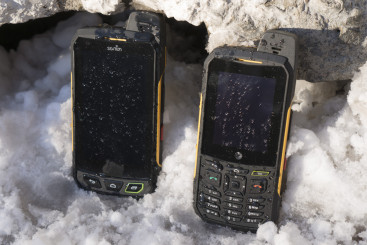 Sonim is hitting its stride in its quest to make the best rugged phones for demanding industries. The XP6 and XP7 are the company's best efforts to date, and represent much more than just two phones, with support for a whole ecosystem of software and specialized accessories. We check them out in our hands-on.
---
AT&T today announced it will soon offer Modio Smartcases to the Apple iPad Mini and Apple iPad Air tablets. The case serves as a mobile hotspot for WiFi-only versions of the iPad and allows them to connect to AT&T's LTE 4G network when out of WiFi range. The case includes a large battery that provides for 10 hours of continuous LTE 4G web browsing and provides addition storage through a microSD memory card slot. AT&T said the LTE 4G service can be added to existing Mobile Share plans. AT&T typically charges $10 per month to add tablet access to accounts, but didn't specify if that rate will be available to case owners. The case will first be available for the iPad Mini, Mini 2, and Mini 3, followed by the iPad Air and Air 2. AT&T didn't say how much the case will cost. Apple sells LTE-equipped iPads for $130 more than the WiFi-only models.
---
In addition to AT&T and Sprint, U.S. Cellular plans to carry the LG G Flex 2 "this spring", according to spokesperson Katie Frey. No further details were revealed.
---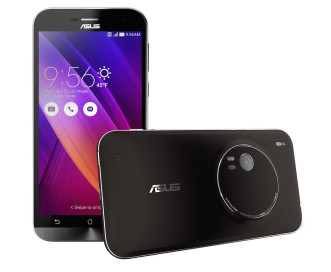 Asus today announced the Zenfone Zoom, an Android phone with top-end camera features. The 13-megapixel camera has a 10-element lens with 3x optical zoom, laser focusing, optical image stabilization, and a macro mode. It also sports a full manual mode with control over white balance, focus, and exposure. The front camera is 5 megapixels. The Zenfone Zoom has a 5.5-inch full HD display and runs Android 5.0 Lollipop. It supports LTE bands compatible with AT&T and has a 3000 mAh battery. It will be available in Q2 for $399 unlocked. Specific US release plans were not announced.
---
AT&T today announced commercial support for Web Real-Time Communications (WebRTC), a client that will allow browsers to make voice/video calls across the internet without the need for additional plugins. According to AT&T, it will support WebRTC on both desktop and mobile browsers. What's key is that when smartphone owners make a call from their mobile browser, the recipient will see the user's mobile number, not a generic ID tag. Moreover, user's can assign their AT&T mobile number to their laptop browser for caller ID purposes, too. AT&T's new support for WebRTC also comes with APIs for developers. AT&T expects developers to use the APIs to add WebRTC-based voice and video calling services to their apps and web sites over time.
---
AT&T will carry the 32 GB version of the G Flex 2 that LG just announced at CES. Sprint will also offer the phone. Pricing and availability date for both carriers will be announced at a later date.
---