Xfinity Mobile
Info & Phones News Forum
Comcast's Xfinity Mobile has launched "new" service plans that include mmWave 5G data at no extra cost. The new plans are mostly identical to the company's old plans, except the cheapest plan — offering just 1 GB of shared cellular data — is now $15/month instead of $12/month. Other plans remain unchanged, including 3 GB of shared data for $30/month, 10 GB for $60/month, or unlimited data for $45/month/line. Xfinity Mobile currently offers two 5G phones: the Samsung Galaxy S20+ and Galaxy S20 Ultra. New customers will automatically receive the new plans. Existing customers must opt in to a new plan to access 5G. Xfinity Mobile is available to existing Xfinity Internet customers. Xfinity Mobile uses the Verizon network, now including mmWave 5G in parts of 34 major US cities, including Atlanta, Boston, Chicago, Denver, Detroit, Houston, Memphis, Miami, Minneapolis, Spokane, St. Paul, and Washington, D.C.
---
At the request of the FCC Chairman, essentially all US internet and telephone providers have pledged to waive all late fees, and not disconnect any service due to inability to pay bills, for the next 60 days. This includes Verizon, AT&T, T-Mobile, Sprint, US Cellular, and Comcast. The Pledge is designed to help people economically impacted by the COVID-19 pandemic, and everyone needing additional connectivity as they work and study from home. Companies agreeing to the FCC's pledge are also committed to opening up to everyone their wi-fi networks that were previously reserved for paying customers. On top of the pledge, both T-Mobile and Sprint are temporarily giving unlimited data to all customers on metered data plans, as well as 20 GB of mobile hotspot data.
---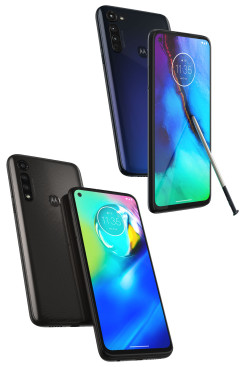 Motorola has unveiled two new g-series phones for 2020: the Moto g Stylus and Moto g Power. The two phones are very similar, except the g Stylus has a built-in stylus pen and higher-end main camera, while the g Power has a larger battery. Both phones have a 6.4-inch full-HD+ display with a "hole punch" in the corner for the 16-megapixel selfie camera. Both are powered by a Qualcomm Snapdragon 665 chip paired with 4 GB of RAM and running Android 10. Both have a water-repellent design, stereo speakers, dual-band Wi-Fi, fingerprint reader, memory card slot, USB-C, 10W fast charging, 3.5mm headphone jack, and FM radio. Both have excellent support for all US 4G networks — including bands 13, 14, 25, 26, 29, 30, 41, 66, and 71 — with LTE Cat. 13 speeds. Motorola also has a new feature that limits interruptions while gaming. The few differences between the phones are:
Moto g Stylus: Has a built-in stylus pen designed to help you edit photos, jot down notes, sketch artwork, copy and paste text, and mark up screenshots. Removing the stylus while the phone is idle will automatically start the new Moto Note app, which lets you take quick notes without unlocking the phone. It has a 4,000 mAh battery and 128 GB of storage. The main camera has a 48-megapixel sensor and f/1.7 aperture, with laser auto-focus. It also has a 2-megapixel macro camera and 16-megapixel "action" camera that takes ultra-wide video in landscape orientation while holding the phone vertically. The Moto g Stylus will be available unlocked "this spring" for $300, and subsequently at Verizon, Metro, and Republic.
Moto g Power: Has an extra-large 5,000 mAh battery that Motorola claims can power the phone for three days. It also has three rear cameras, but the main camera is 16 megapixel (f/1.7) and the wide-angle camera is 8-megapixel with standard orientation. Like the g Stylus, it has a 2-megapixel macro camera that can focus on objects just 2cm from the lens. It has 64 GB of storage. The Moto g Power will be available unlocked "this spring" for $250, and subsequently at Verizon, Xfinity Mobile, US Cellular, Consumer Cellular, and Republic.
---
Comcast's Xfinity Mobile is offering $250 back when new customers switch from another carrier and purchase a new iPhone. Customers must keep their account for 90 days, after which they will receive the $250 as a prepaid card within a month.
---
Comcast today launched new plan options for its Xfinity Mobile service. When choosing a monthly data allotment by the GB, customers can now select a 3 GB option that's $30 (previously $36) or a 10 GB option for $60 (previously $120). As before, the first GB is $12, and any overage is automatically charged at $12/GB. With Xfinity's by-the-GB plans, data rates are reduced after 20 GB or during times of congestion, although video streams in HD (720p) and personal hotspot features operate at full LTE speeds. The company also introduced a new "HD Pass" for its unlimited plans that costs $20/month and lets those customers access HD video as well full data speeds during times of network congestion. The company removed HD streaming from its unlimited plans over a year ago and promised an HD add-on plan by the end of 2018. Xfinity also lets customers with family plans mix and match plan types and change them at any time. For example, one line can be unlimited while two other lines share one 10 GB bucket of data.
---
Comcast's Xfinity Mobile has changed the terms of its Unlimited Plan to limit video resolution to 480p (non-HD), and throttle personal hotspot speeds to "3G speeds" (600 Kbps). The company plans to offer an option for higher video resolution for an extra fee, but not until "later this year". Video resolution limits are not uncommon with unlimited data plans. T-Mobile pioneered the practice. Comcast claims the changes are necessary in order to maintain the current plan prices. Xfinity Mobile operates as an MVNO using the Verizon network.
---
Xfinity Mobile today said customers can now use their old iPhones on its service. The company introduced a bring-your-own-device program for select, unlocked iPhones. Xfinity Internet subscribers can bring their unlocked iPhone to an Xfinity Mobile store to have it activated on the mobile network. Xfinity says incompatible devices may be traded in for a gift card that can help defray the cost of upgrading to a new device. Xfinity Mobile, run by Comcast, will be able to accept BYOD phones from more manufacturers later this year. Xfinity offers two basic plan, by the gigabyte or unlimited. The former costs $12 per 1 GB of data, which is shared across all lines. The latter costs $45 per month per line for up to 20 GB of high-speed service. Xfinity Mobile does not charge per-line access fees. Taxes and fees are included in the pricing. Xfinity operates on Verizon's network, but offloads data traffic to Comcast-owned WiFi hotspots when they are available. Xfinity says it has 18 million such hotspots positioned around the country.
---
Xfinity, Comcast's wireless service, today said it has expanded its availability to every market in which Comcast has a presence. The low-cost service launched in April, but was limited to just a small selection of markets. Now, Comcast customers can take advantage of the wireless offering and tie it to their existing internet and television service. Xfinity has also tweaked its service plans. Moving forward, the company offers unlimited service (up to 20 GB of high-speed LTE 4G) for $45 per line per month. It also sells access for $12 per 1 GB, which can be shared across all the lines in a plan. Xfinity offers all customers unlimited talk and text and a base 100 MB of data to get them started. Taxes and fees are included in the pricing structure. Xfinity operates on Verizon's network, but will offload data traffic to Comcast-owned WiFi hotspots when they are available. Xfinity says it has 18 million such hotspots positioned around the country. Xfinity offers a number of popular phones, including the Samsung Galaxy S8 and Apple iPhone 7. Customers can pay full price up front or over time via monthly installments.
---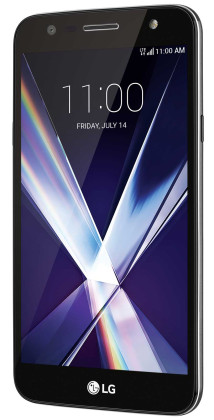 LG today announced the X charge, a smartphone that puts a priority on battery life. Similar to last year's X power, the X charge has an enormous battery with a capacity of 4,500mAh. LG claims the battery can push the phone through an "entire weekend" on a single charge. The power cell is embedded within the phone, but it supports rapid charging. Other features include a 5.5-inch 720 display, 1.5 GHz octa-core processor, 2 GB of RAM, and 16 GB of storage. The main camera has a 13-megapixel sensor and the wide-angle selfie camera has a 5-megapixel sensor and LED flash. LG says the X charge also includes Bluetooth 4.2, WiFi, and LTE 4G. The phone runs Android 7 Nougat with LG's software features, such as Gesture Shot. The LG X charge reaches Xfinity Mobile stores on June 30. The phone costs $180, or $7.50 per month. Xfinity Mobile is owned and operated by Comcast and runs on Verizon's network.
---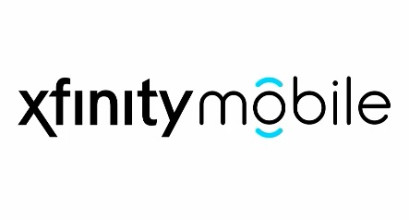 Comcast today revealed details of its forthcoming Xfinity Mobile phone service. The company will use Verizon's 4G LTE network for the service, using an existing MVNO agreement. The service will also automatically, seamlessly leverage 16 million Xfinity wi-fi hotspots for free data, capacity, and coverage. The service will initially be available only to customers who use at least one other Comcast Xfinity product, but will be billed separately. Comcast's main goal is customer loyalty. Plans include unlimited data, ranging from $45 to $65 per line, depending on the Xfinity home services the customer uses. Unlimited LTE data is throttled to slower speeds after 20 GB. For metered data, customers can create their own plan at $12/GB of LTE data. Texting and voice are unlimited. A new mobile app will let users monitor usage and change data plans on the fly. Customers can switch from metered to unlimited at any time via the app, even in the middle of a billing period, and the change will be retroactive without penalty. Customer service will be available via text messaging. The company will offer a range of phones, including the Apple iPhone 7, Samsung Galaxy S8, and LG X Power. Phones will be available for full price or on an installment plan. The company is launching a large trial of Xfinity Mobile today, open to all Comcast employees. It will launch for consumers in the coming weeks.
---