CES 2020
The mother of all trade shows, the Consumer Electronics Show takes over Vegas in early January. Some phones are usually announced, and we'll have hands-on reports for each one. This year, we expect news from TCL, Alcatel, OnePlus, Kyocera, and more. Plus we'll have hands-on details of other interesting accessories, apps, and services in the world of phones.
Bookmark this page and don't miss a thing!
Also, follow us on Twitter for up-to-the-second news and extras:
All Coolpad Verizon TCL T-Mobile more... Discuss
Coolpad is planning to introduce a new smartwatch later this year that will target the senior market, according to Coolpad US CEO Steve Cistulli in an interview with Phone Scoop. It will be based on the company's Dyno 2 smartwatch for children, but add an optical heart rate monitor and two-contact ECG sensor. It will also offer a new user interface tailored for the senior market. It will be offered under its own brand, while Dyno will remain a kid-focused brand. Similar to how the Dyno watches connect to a platform that allows parents to monitor their children, the new watch will allow adults to keep tabs on the whereabouts and health of their aging parents, and stay in touch more easily. Coolpad hopes the watch will enable more "aging in place" living.
---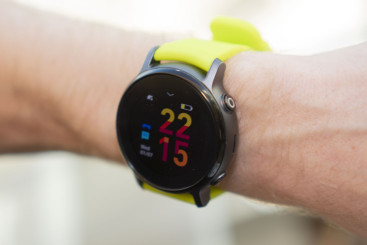 Coolpad has a new version of its Dyno smartwatch for kids, and it's better in every way. The Dyno 2 is a "kids" smartwatch that slightly older kids might not be embarrassed to wear, thanks to new color and interface options. And they've upgraded the display, processor, and charging connector. It also has dramatically better LTE network support. A new feature called Quests lets parents game-ify chores. Like the original Dyno, it has an SOS button, full parental control, location tracking, voice calling, and text messaging. Coolpad it currently planning to ship it April for $190. Read on for more details and hands-on impressions.
---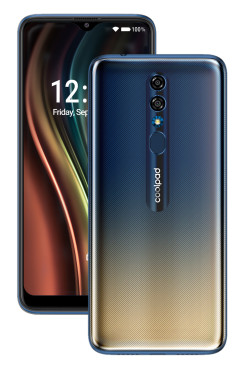 Coolpad's first 5G phone will be offered as an unlocked phone in the US with wide support for most US 5G networks. It will sell for under $400, making it the most affordable 5G phone to date in the US. It will be fully compatible with the current and planned sub-6 GHz 5G networks of AT&T, T-Mobile and Sprint, supporting 5G NR in frequency bands 2, 5, 12, 25, 41, 66, and 71. That is, by far, the largest number of US 5G bands supported in a single phone announced to date. (It won't support the faster mmWave 5G networks offered by Verizon, AT&T, and T-Mobile, although those networks offer limited coverage in only the densest area of major cities.) This new phone will feature a 6.53-inch Full-HD+ display with HDR10 and a small notch, Qualcomm Snapdragon 765 chip, 4 GB RAM, 64 GB storage, 4,000 mAh battery, and 18W fast charging. For cameras, it will have a 48 megapixel main, 8 megapixel wide, and a 16 megapixel front camera. It will also come with Android 10, 3.5mm headphone jack, THX-certified stereo speakers, and a memory card slot. A unique color gradient on the back fades from denim to sand. It will be available in the second quarter of 2020. The exact model name and additional details will be announced later.
---