CES 2020
The mother of all trade shows, the Consumer Electronics Show takes over Vegas in early January. Some phones are usually announced, and we'll have hands-on reports for each one. This year, we expect news from TCL, Alcatel, OnePlus, Kyocera, and more. Plus we'll have hands-on details of other interesting accessories, apps, and services in the world of phones.
Bookmark this page and don't miss a thing!
Also, follow us on Twitter for up-to-the-second news and extras:
All Coolpad Verizon TCL T-Mobile more... Discuss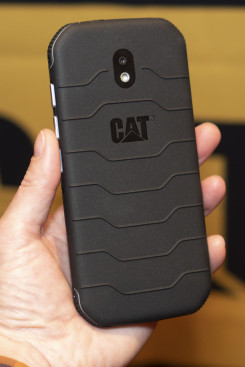 CAT's latest rugged phone for the US market is the S32. It's a bit more affordable than past models at $349. It's rated IP68 for water and dust. It can withstand being submerged under 1.5 meters of water for up to 35 minutes. It also has a military rating for drop and shock. It has a 5.5-inch HD display covered in DragonTrail Pro glass that works with gloves and wet fingers. It has a 4,200 mAh battery. It's powered by a MediaTek Helio A20 processor with 3 GB RAM, 32 GB storage, and Android 10. Features include NFC, 13 megapixel main camera, memory card slot, 3.5mm audio jack, and a user-assignable shortcut key on the side. The US variant will have full support for Verizon and T-Mobile 4G LTE bands, and decent support for AT&T, including band 14 for FirstNet.
---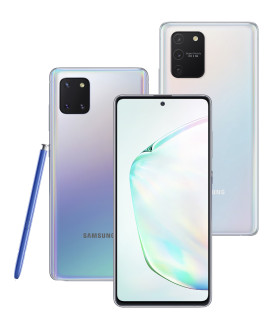 Samsung today announced two new phones: the Galaxy S10 Lite and Galaxy Note10 Lite. In spite of the naming scheme, the two new models are quite similar to each other. Both have a 6.7-inch, full-HD Super AMOLED display, 4,500 mAh battery, fast charging, in-display fingerprint reader, 6 or 8 GB of RAM, 128 GB of storage, memory card slot, and a 32-megapixel front camera in a centered hole-punch in the display. The phones differ in processor (not specified), rear camera specs, and of course the Note10 Lite has a stylus. The S10 Lite has standard, wide, and macro cameras on the back (48, 12, and 5 megapixel, respectively.) The Note10 Lite has standard, wide, and telephoto cameras (all 12 megapixel.) Pricing, regions, and launch date were not announced. The FCC has approved a version of the Galaxy Note10 Lite that could be offered by Verizon, but no other versions compatible with US carriers have been approved to date.
---