CES 2016
The mother of all trade shows, the Consumer Electronics Show takes over Vegas for the first week of January. Some major phones are usually announced, and we'll have hands-on reports for each one. This year, we expect big news from Huawei, Samsung, Sony, and Blu. Plus we'll have hands-on details of other interesting apps, services, and accessories in the world of phones.
Bookmark this page and don't miss a thing!
Also, follow us on Twitter for up-to-the-second news and extras:
All T-Mobile AT&T ZTE Huawei more... Discuss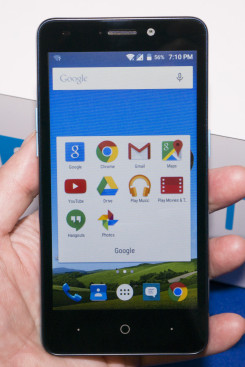 ZTE's new most affordable smartphone for the U.S. is the Avid Plus. At just $115 MSRP (and probably less through T-Mobile and Metro) it's quite a low-end phone. Just how low-end does it feel? We checked it out.
---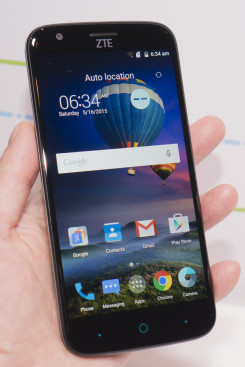 The Grand X 3 is part of a growing trend to find new ways to bring premium features and design to mid-range and entry-level phones. The Grand X 3 is an extremely affordable phablet with a plastic body and low-end processor. Yet at the same time, it has the same curved-edge glass front normally found on much higher-end phones, plus an HD display and USB Type-C connector. We spent some time with one.
---
ZTE USA today announced Project CSX, "a community-sourced mobile device" that will be designed with the help of consumers participating in the company's new Z-Community member-led forum. ZTE plans to solicit ideas and feedback form US consumers during 2016 and launch the Project CSX device in 2017. The Z-Community will also offer members access to exclusive events, rewards, and products. Z-Community lives on the web at community.zteusa.com, and consumers can also participate in the discussion on Twitter using the hashtag #zcommunity.
---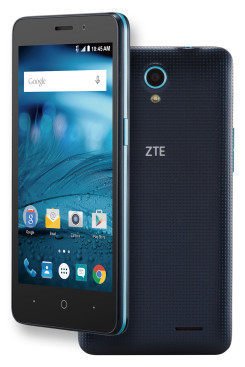 ZTE today announced the Avid Plus, an entry-level Android phone for T-Mobile and MetroPCS that will sell for just $115. It sports a 5-inch screen, Cat. 4 LTE, 5-megapixel main camera and 2-megapixel front camera. It can record video at 720p HD resolution. It's powered by a Qualcomm Snapdragon 210 processor with 1 GB of RAM. Its 8 GB of storage can be expanded with memory cards up to 32 GB. It also supports Wi-Fi Calling. The Avid Plus is a follow-up to the Avid, which was last sold by MetroPCS in 2013. It had a much smaller 4-inch screen and was designed for MetroPCS's old CDMA/LTE network. The new Avid Plus will go on sale January 20 with both T-Mobile and MetroPCS.
---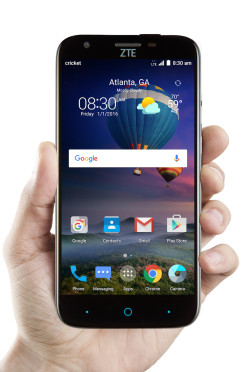 ZTE today announced the Grand X 3 for Cricket Wireless. It offers a 5.5-inch HD screen and Cat. 4 LTE for just $130. It's also the most affordable phone to date to sport a USB Type-C connector, which is reversible. That connector supports fast charging for the 3,000 mAh removable battery. It has 2 GB of RAM and its 16 GB of storage is expandable via a memory card up to 64 GB. Its 8-megapixel camera shoots 720p HD video, and a 2-megapixel selfie camera graces the front. It's powered by a Qualcomm Snapdragon 210 processor. The Grand X 3 will be available from Cricket later this month.
---
ZTE today said Suning Rundong has invested $297 million in Nubia Technology. Suning sells electronic goods online in ZTE's home market of China. ZTE first introduced Nubia as a sub-brand three years ago. With this capital investment from Suning, ZTE will control 60% of Nubia, Suning will control 33.33%, and Yingcai Investment will manage 6.67%. ZTE said accepting the additional funding is necessary to help push the Nubia brand into new markets, including Latin America, Europe, and Southeast Asia. Some Nubia handsets are already available in the U.S.
---