MWC 2015
The world's largest annual mobile event - Mobile World Congress - takes place the first week of March. We're on the ground in Barcelona to bring you all of the week's news. Tune in here for our full coverage, including hands-on with new phones from Samsung, HTC, Microsoft, and Alcatel.
Bookmark this page and don't miss a thing!
All Liveblogs Samsung Microsoft Nokia more... Discuss 2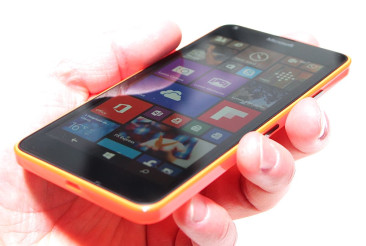 Microsoft debuted another pair of mid-range handsets in the long buildup to Windows 10. The Lumia 640 and 640 XL are worthy update to the 635 and 1320, but they leaving us aching for a new flagship from Microsoft.
---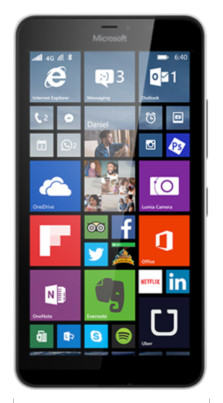 Microsoft today announced the Lumia 640 XL, a larger version of the Lumia 640. The screen is stretched to 5.7 inches, the camera is improved to 13 megapixels, and the battery is slightly bigger, as well. It includes Microsoft's standard set of productivity apps and supports LTE 4G. It will ship with Windows 8.1, but can be upgraded to the full version of Windows 10. The Lumia 640 XL will be available in April from AT&T, T-Mobile, and MetroPCS in the U.S. Microsoft said it will include a one-year subscription to Office 365, 1TB of OneDrive storage, and 60 Skype world minutes. The price will be approximately $245.
---
Microsoft today revealed more features specific to the smartphone version of Windows 10. For example, Skype integration will return to the native messaging application. The device will expand the number of tools available in the action center from four to 12, and newly-installed apps will appear at the top of the app menu listing. The company talked up the Project Spartan browser, which Microsoft says will adapt to whichever type of device on which it is running. One new feature is a Reading List view, which simplifies the layout of web articles to make them easier to read. Project Spartan is a universal app, meaning it runs similarly across all Windows devices. The company also demonstrated how HERE Maps works on the Surface and can easily transition to other form factors, such as PCs and smartphones. Reminders set in Cortana will sync across all Windows 10 devices, no matter which device was used to create the Cortana reminder. Further, Cortana's Notebook feature will be better at making suggestions based on the user's interests. Microsoft also spent some time showing off the email application, which makes it easy to flag or archive messages, set calendar appointments, highlight and select text, as well as loop in colleagues for threaded conversations. Windows 10 is available as a technical preview to select Lumia devices, but isn't expected to reach all phones until later this year.
---
Microsoft today said it has a range of new Windows 10 handsets prepared for debut later this year, including a new flagship device scheduled for mid-year. Microsoft hasn't released a flagship Lumia phone in over a year.
---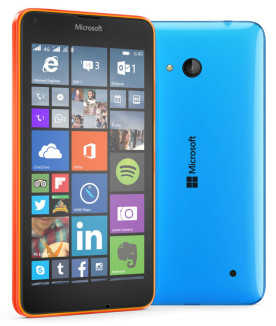 Microsoft today announced the Lumia 640, a new Windows Phone. It has colorful and interchangeable rear shells. It includes Microsoft's standard set of productivity apps and supports LTE 4G. The 2,500mAh will last all day, says Microsoft. The phone has a 5-inch HD screen and supports single- and dual-sim configurations. The camera captures 8-megapixle image. It will ship with Windows 8.1, but can be upgraded to the full version of Windows 10. The Lumia 640 will be available in April. The price will be approximately $178.
---
Samsung today announced the Galaxy S6 and Galaxy S6 Edge, two Android smartphones that marry high-quality design with leading specs. The devices are made with a mix of metal and glass materials, with the GS6 Edge offering a curved display on two sides. According to Samsung, the display is protected by Corning Gorilla Glass 4 and comes in several jewel tones with names like black sapphire, white pearl, blue topaz, and gold platinum. Aside from the display, all specs are shared between the two phones. The GS6 and GS6 Edge measure 6.8mm and 7.0mm thick, respectively. The Super AMOLED display measures 5.1 inches across the diagonal and includes 2560 x 1440 pixels (quad HD). Samsung says it has enhanced brightness for better outdoor viewability. The 16-megapixel main camera boasts optical image stabilization, auto HDR, and a Quick Launch feature that starts the camera app in less than a second. The user-facing camera rates 5-megpaixels; both have an aperture of f/1.9 for better low-light performance. Samsung is relying on its own technology to power the GS6 and GS6 Edge. It ships with an octa-core processor with a quad-core bank of processors clocked at 2.1GHz and a second quad-core bank clocked at 1.5GHz. The processor is paired with 3GB of LPDDR4 memory and UFS 2.0 flash for faster storage performance. The phone includes a 2,600mAh battery that supports both the WPC and PMA wireless charging standards, in addition to quick charging. Samsung says it has upgraded its KNOX security platform to better protect the device, added a Find My Device tool and remote wipe/remote reactivate tools, and improved the fingerprint scanner. The security tools will help when Samsung launches Samsung Pay, a mobile payment service planned for the second half of the year. The device will be preloaded with several Microsoft applications, including OneDrive (115GB of free storage) and OneNote. Other specs include Category 6 LTE, dual-band WiFi, Bluetooth 4.1, ultra power-savings mode and Android 5.0 Lollipop. The Galaxy S6 and Galaxy S6 Edge will be available globally starting April 10 with 32GB, 64GB, and 128GB internal storage options.
---