CTIA 2013
North America's big phone event goes down this week in Las Vegas. Phone Scoop is on the ground, ready to bring you news and hands-on with the handful of new phones expected. Our CTIA page collects all of our CTIA content in one place, and has its own forum for CTIA discussion.
Bookmark this page and don't miss a thing!
All Sprint Samsung Cricket Boost Mobile more... Discuss 2
Sprint today announced that its prepaid brands Boost Mobile and Virgin Mobile USA will both offer the Samsung Galaxy S III beginning in June. The GSIII will include support for Sprint's LTE 4G network. Pricing and exact availability was not shared.
---
Boost Mobile today announced a new mobile wallet application for its Android smartphones. Boost Mobile Wallet is a mobile banking service targeted at the underbanked that lets Boost Mobile customers send money to people in 135 countries, pay bills, top-up prepaid wireless accounts, transfer funds between accounts, as well as deposit checks directly from the phone. The app is accompanied by a re-loadable prepaid Visa debit card that can be used for transactions at retailers around the country. The application itself is free to download from the Google Play Store. The wallet app can be used to make payments directly at select retailers in Los Angeles, San Diego, and portions of New Jersey. Boost expects to roll the payment service out nationwide beginning this summer.
---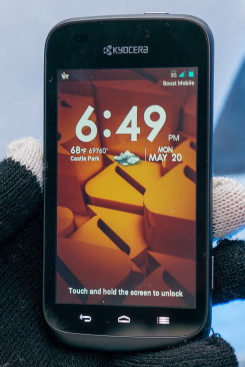 Kyocera's water-proof Hydro gains a better-equipped cousin in the Hydro Edge for Sprint and Boost. Packing better tech into a thinner profile, the Edge is a step up on paper, but how does it stack up in person? We take it for a quick spin in our hands-on report.
---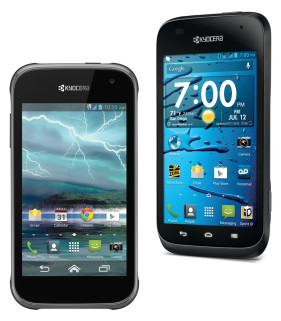 Kyocera today announced the Hydro Edge and Hydro XTRM, building on the success of the original Hydro. Like the original, the new models are affordable Android phones that are fully water-proof. The new models are slightly higher-end, however, both sporting a dual-core Qualcomm Snapdragon S4 Plus processor, 4-inch glass display, 5-megapixel auto-focus camera, and Android 4.1. Both models also feature the unique Smart Sonic Receiver tissue-conduction speaker technology found in the Torque. Both have 1 GB of RAM, 4 GB of built-in storage, and a memory card slot.
Hydro Edge: Coming to Sprint and Boost this summer, this CDMA model also sports HD Voice and a back-side-illuminated camera sensor. Its processor clocks in at 1 GHz.
Hydro XTRM: On sale with U.S. Cellular starting today, this model steps up with 4G LTE, a 1.2 Ghz processor, a front camera, shock (drop) resistance to military standards, and a large 2,000 mAh battery.
---