CTIA Wireless 2003
Intro Preview Day 1 Day 2 Day 3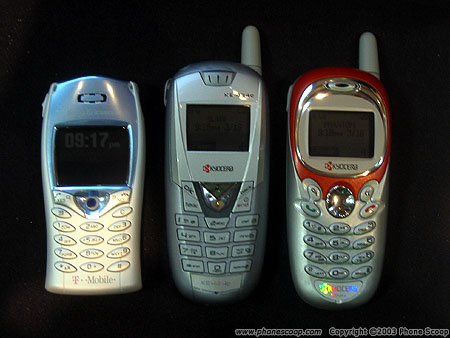 The new Kyocera Blade (middle) and Phantom (right), next to a T68i. The Blade and Phantom are part of a mix-and-match platform. Carriers can choose from three exteriors, color or grayscale displays, and modes and frequencies (tri-mode, single-band, etc.) The Phantom design supports user-changeable color bezels around the display. The other two designs have an integrated flashlight.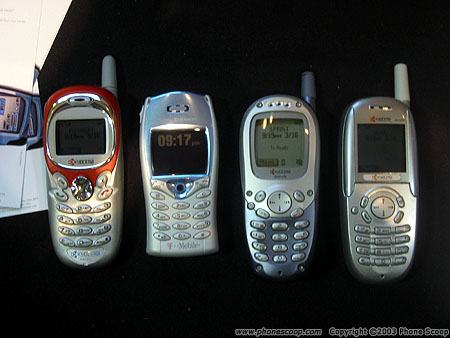 AD article continues below...
The Phantom, a T68i, a 3245, and a 3225c (3225 with color display).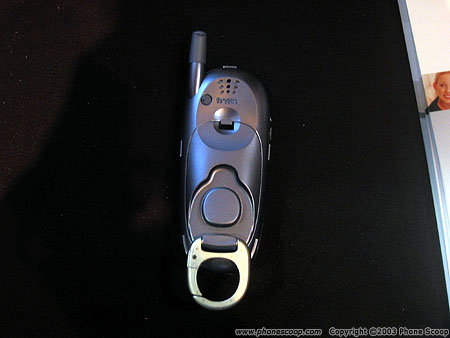 The 3245 features a rugged-looking design, and carriers can choose a battery cover with an integrated carabiner (sport clip).
The new Wildseed phone. Kyocera will be manufacturing the CDMA version, which will be marketed as the Kyocera Kurv. Wildseed also announced that Curitel will be manufacturing a GSM version. The phone struck me as rather thick and bulky.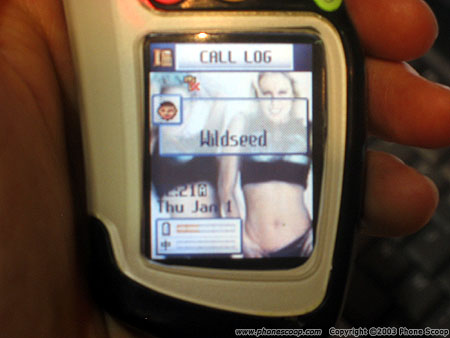 The hallmark feature of the Wildseed design is the SmartSkins - faceplates that include and integrated smart chip which adds content to the phone (ringtones and graphics). Announced at CTIA was a Smart Skin featuring the Coors Light twins, shown here.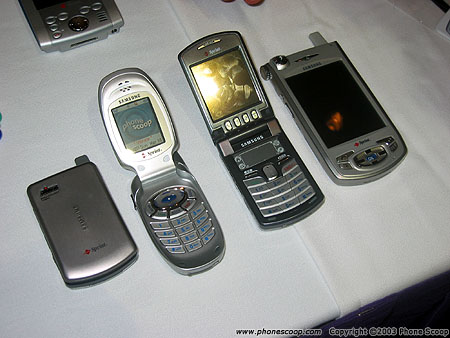 A Samsung SPH-i500 (closed), and A500, an i500 open, and an SPH-700.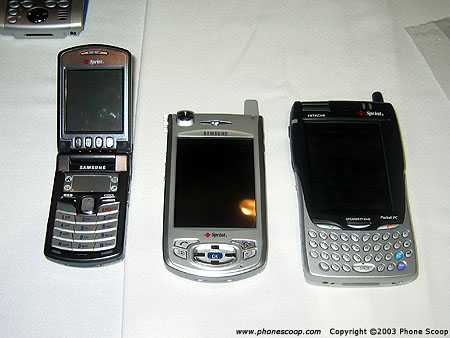 A Samsung SPH-500, SPH-i700, and a Hitachi G1000. The i700 and G1000 are both Pocket PC Phone Edition devices, and Sprint has committed to bring both to market in the 2nd quarter,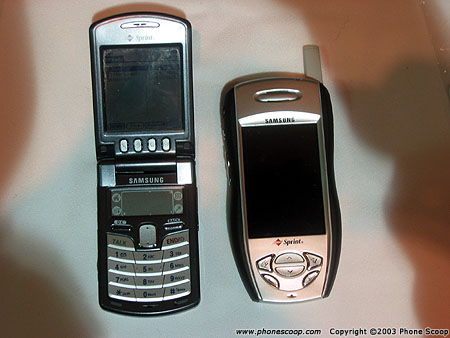 The Samsung SPH-i500 next to an i330. The i500 is remarkably small.