Holiday Gift Guide 2018
Article Comments
Nov 20, 2018, 11:56 AM by Eric M. Zeman @zeman_e
The giving season has arrived once again. Over the next few weeks, we'll experience the sights and sounds of celebrations across cultures. Many will also spend time rushing from store to store in search of that perfect gift for family and friends. In an effort to help save you time, Phone Scoop has put together a list of tech-minded gifting suggestions. Whether you're looking for accessories or phones, we've got you covered.
AD article continues below...
Intro
Tech was made for gifting. Who doesn't relish the idea of opening a smartly-wrapped package that contains a bit of electric joy? Tech comes in all shapes and sizes, and all price points. As we head into the 2018 holiday season, it's hard not to feel overwhelmed by the sheer volume of mobile devices and accessories that are cluttering store shelves, both virtual and real. Phone Scoop is here to add a sprinkle of sanity to the merry madness.
If there is one easily-spotted trend in smartphones release over the last year, you might say "the notch." The iPhone X kicked off a veritable landslide of notch-topped phones. It's now hard to escape them. The less-obvious — but more important — trend in phones this year focused on the cameras.
Many phone makers near and far have adopted the two-camera arrangement for advanced features such as bokeh. A handful of phone makers took it a step further and jumped to three-camera arrangements for wide, normal, and zoomed shooting. More importantly, phone cameras are able to take advantage of much more powerful processors and software that is faster and smarter than before. This is good news for everyone.
A third — and unwelcome — trend in smartphones this last year was a dramatic increase in prices. The top phones from Apple, Google, and Samsung have reached the $1000 mark. This means phones may not necessarily be the most practical gift. This is why we've balanced our gift guide with a selection of affordable tech tools, such as speakers, headphones, and wearables.
Traditionally, you'd find the best deals on gifts on Black Friday but the retail industry has been changing that up. Sales are already under way and change on a daily basis. If the gift you want to buy is too expensive now, the price may drop in a few days, or next week. It pays to shop around and compare prices. Don't necessarily rely on the carriers to give you the best price.
As always, good luck shopping and Happy Holidays from Phone Scoop!
Accessories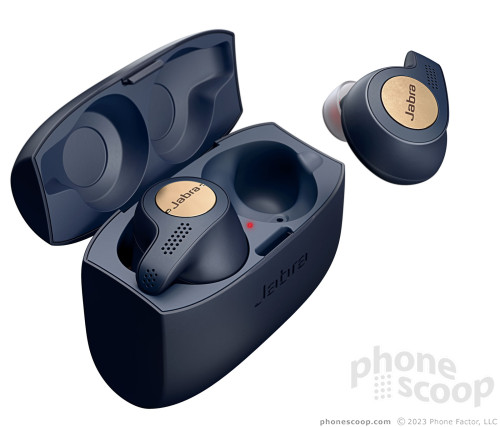 Best Wireless Earbuds
True wire-free Bluetooth buds that sit snugly in your ear, deliver excellent music playback, and help with your workouts at the same time.
This year saw a huge leap forward in the quality of truly wireless earbuds. Device makers have worked out all the connection and battery life issues that plagued early generations and this is now a legit headphone style for those who disdain wires. Jabra's Elite Active 65T pack an incredible array of features into a tiny form factor. They offer very good sound, up to 15 hours of battery life (with the charging case), comfortable fit, advanced environmental controls, step-counting, and other fitness-focused features. At about $190, these are the best value for your money.
If you want slightly better sound and call quality and don't mind losing the fitness tools, the Jabra Elite 65T are more affordable than the Active at $150.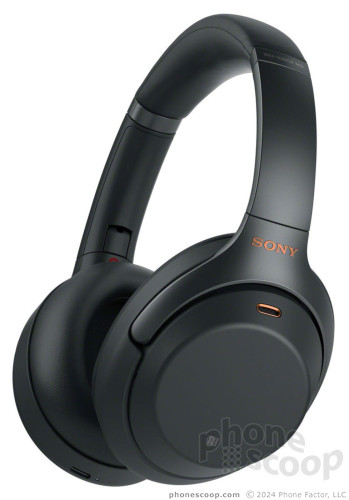 Best Over-Ear Headphones
These wholly cover your ears in cushiony cups, offer the best noise cancellation, and produce clear, ear-pleasing music.
Sony is taking the fight to Bose and others with the WH-1000XM3 headphones. These over-the-ear cans rely on advanced active noise cancellation to shield you from noise, whether it's the droning of an airplane engine or the din of a coffee shop. Features such as Quick Attention and Ambient Sound Control make it easy to interact with the outside world without removing the headphones. They're comfortable, support Google Assistant, and last for 30 hours on a charge. They are a bit pricey at $350, but you'll find they're worth it.
Plantronics' BackBeat Go 600s are a simple over-the-ear option that offer a nice blend of affordability and performance. At $99, the Go 600s deliver even sound and excellent battery life.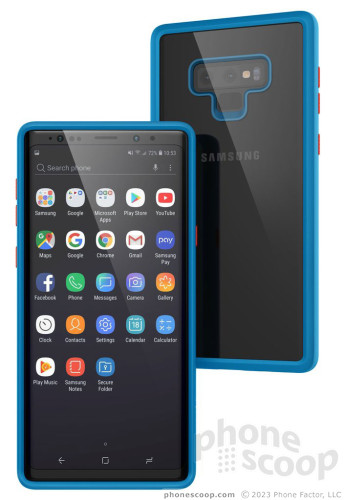 Best Rugged Case
Strong enough to withstand the daily abuses of life, yet slim enough to ensure the phone still fits in your pocket.
The Impact Protection series from Catalyst fits the newest devices, including the iPhone Xs and Xs Max, and the Galaxy Note9. The solid exterior bumper will save your pricey hardware from everyday drops, shakes, and scrapes. I like that the rear panel is see-through so your phone's personality isn't hidden. The cases are designed so ports, speakers, fingerprint readers, and other controls are all easy to find and use. And of course, the case doesn't impede wireless charging. The Impact Protection series costs $50.
Need a bit more protection? Otterbox's Commuter Series, also available to iPhones and Galaxies, uses a two-layer system that handles bigger drops for $50.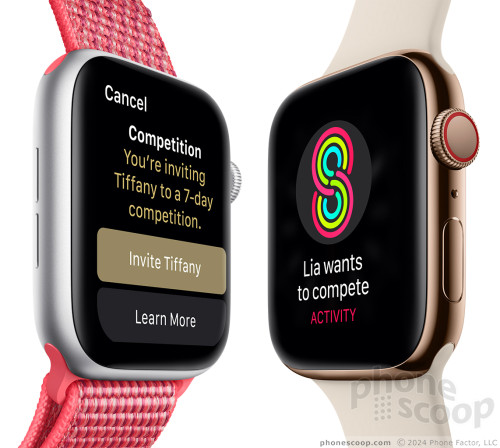 Best Wearable
Whether you seek a fitness tracker, a notification manager, or simply want a killer smartwatch, this is the one to get.
The Apple Watch Series 4 is an outstanding smartwatch. The screen is bigger, the battery lasts longer, and it simply does far more than its predecessors. Core additions focus on the heart, such as the ability to capture EKGs and monitor your pulse for irregularities. The watch is waterproof, available in cellular/LTE configurations, and is highly customizable thanks to Apple's ecosystem of straps and finishes. With a starting price of $400, there's no question it's more costly than competing Android watches. But if you're an iPhone user, the Apple Watch Series 4 is the best option.
Android users will likely be best served with the newest timepiece from LG, which has a unique blend of physical moving hands and the most up-to-date version of Google's Wear OS. It costs $450.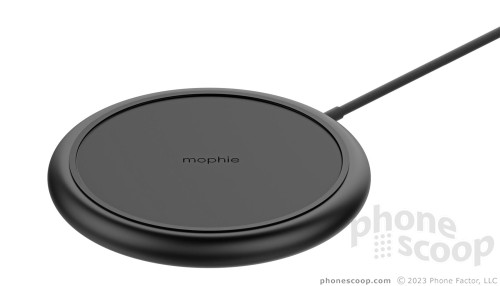 Best Wireless Charger
Simple, affordable, and compatible with a wide variety of phones.
Wireless charging has really won the attention of smartphone shoppers this year. Many high-end phones let you set the device down on a charging pad to soak up some electricity while you're doing your thing around the house or the office. The Mophie Charge Stream Pad+ supports the Qi standard, which makes it compatible with most of today's higher-end phones, including the iPhone Xs, Samsung Galaxy S/Note, and LG's G7 and V40. The pad also works with all of Mophie's own Charge Force and Juice Pack battery cases made for Apple and Samsung smartphones. The Pad+ includes smart charging technology to provide the proper charge no matter what phone you have. It supports Quick Charge 2.0 at 7.5 watts. The Mophie Charge Stream Pad+ costs $60.
Don't want to spend that much? The Samsung Wireless Charging Pad EP-PG920 is $20. Want more bang for the buck? Google's Pixel 3 Charging Stand delivers rapid charging and extra features for Pixel phones. It costs $79.
Phones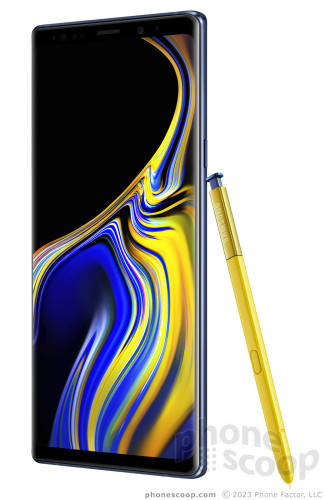 Best Flagship
These sultry devices represent the pinnacle of technology, design, and engineering.
Samsung's Note series has long set the bar for big-screened smartphones, and the Galaxy Note9 is no exception. This enormous piece of hardware checks off all the boxes: gorgeous display, superb battery life, class-leading camera, high-quality build, stylus, headphone jack, fingerprint reader, mega storage, and more. The Note9 is powered by a fast processor with great RAM options and is a killer gaming phone, if that's your thing. It can even serve as a PC replacement in a pinch. Moreover, Samsung ensured the device is waterproof. Samsung's biggest is also its most powerful. The normal retail price is $999, but holiday deals have the price wavering around $800.
If you want a flagship that's a little smaller, or perhaps you're not into Samsung, the LG V40 ThinQ is an excellent option that has five cameras, and a slightly lower price point at $949.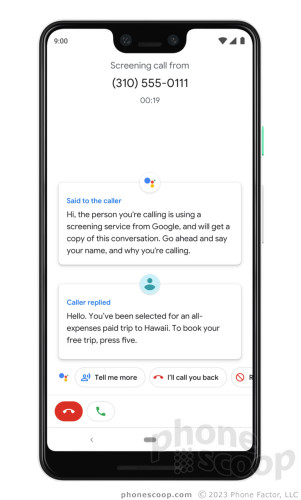 Best Camera
Every phone has a camera, but not every phone has a good camera. If you want the absolute best camera, this is for you.
Google has done it again. The Pixel 3 and Pixel 3 XL are clearly the winners in the camera category. Google's engineers have worked magic within the lens, sensor, and processor to produce the best possible photos from a phone. One of the neatest tricks up the Pixel's sleeve is Night Sight, which generates stunning night-time shots. It doesn't hurt that the Pixel runs stock Android and will receive regular OS and security updates for three years. The Pixel 3 starts at $799 for the smaller model, and ranges up to $999 for the XL.
Not an Android fan? The iPhone XS Max includes excellent cameras for a starting price of $949.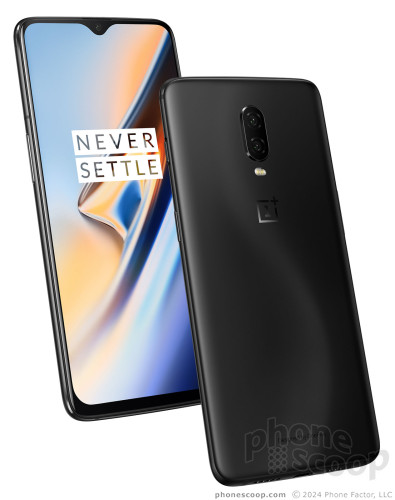 Best Battery Life
Most phones push through a full day, but some go the extra mile.
Finding a phone that has truly good battery life is a challenge. So many variables can impact how much life you get. OnePlus has done a fantastic job with the new OnePlus 6T. It's got a much bigger battery than its predecessor and it goes beyond the minimum. While it's true some phones offer more battery life in absolute terms, you're typically giving up style or portability. The 6T has the best battery life on a phone I'd actually recommend to people. It doesn't hurt that the 6T is a slim glass slab that boasts an under-the-display fingerprint reader, dual cameras, and an adorable little notch. The best part? Pricing starts at an affordable $549.
If you're looking to spend less, the Alcatel 7 on Metro delivers huge battery life for $180. If you want something off the beaten path, the BlackBerry Key2 has killer battery life for $649.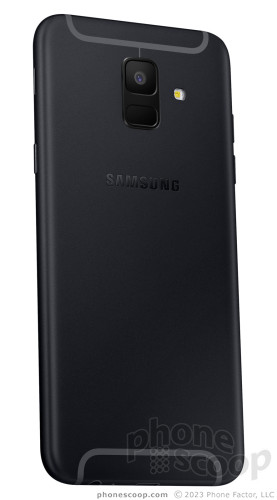 Best Around $400
Looks good, feels good, performs good. An all-arounder that offers a near-flagship experience at half the cost.
Samsung's Galaxy S and Note series may get all the accolades, but the A series is available in the U.S. for the first time this year and the Galaxy A6 mid-ranger packs a punch. It has a metal chassis and a large screen, it offers respectable battery life, there's a memory card slot and a headphone jack, and it runs swiftly thanks to Samsung's speedy processor. Surprisingly, the A6 takes excellent pictures for a phone at this price point. Samsung sells the Galaxy A6 for about $385. You can get it unlocked or from several U.S. carriers. Holiday deals already have the price well below retail.
Need an iPhone on a budget? Some carriers offer the iPhone 6s for $349 and the iPhone 7 for $449.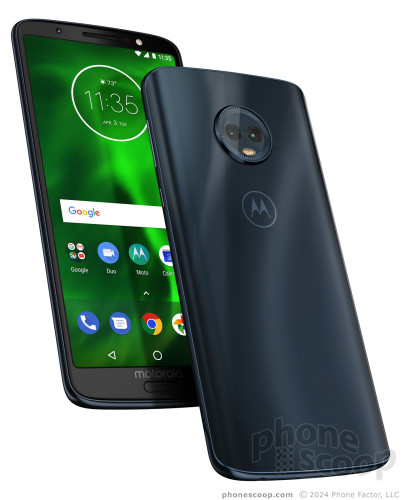 Best Around $200
Covers the basics, but in a manner that doesn't leave you feeling left behind.
The Motorola Moto G6 is a fine phone for about $200. It has a mostly-glass design, with a good screen, solid battery life, and speedy data performance. It relies on a near-stock version of Android that's made better thanks to Motorola's tasteful and helpful additions to the user interface. The G6 also has a useful camera app and, more importantly, it takes above-average pictures at this price point. Pricing for this phone varies widely by carrier, but holiday sales have it discounted to well under $200.
A good alternative might be the Moto E5 Play. It has a kid-friendly design with a good screen, a good camera, and a sturdy build. It's available for less than $100, and often for free.
No messages