Best of IFA 2017
Article Comments
Sep 2, 2017, 5:48 AM by Rich Brome
IFA is Europe's big consumer tech show. Every year we head over to Berlin to check out everything in person, and honor the standouts with our Best of IFA award. This year, five products really caught our eye.
In no particular order, here are our five Best of IFA award recipients for 2017:
LG V30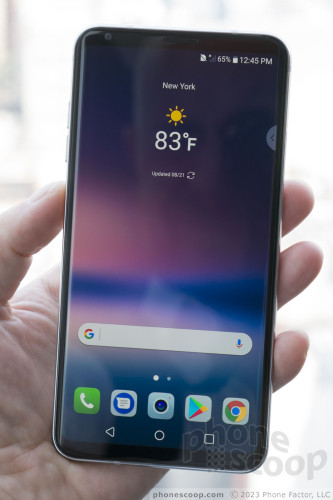 We liked LG's G6 this year, but it wasn't as sexy as the Samsung Galaxy S8, it had last year's Snapdragon chip, and it couldn't do VR. LG has fixed all of that in the V30, which is surprisingly more like a G6 successor than a V20 replacement. That's a good thing; they've stuffed more phone into a smaller body. The industry-leading video and sound features are a nice bonus, and it's the first phone to support band 71, so you get the very best network connectivity possible on networks like T-Mobile in the U.S. The engineering is impressive, but more importantly, it's simply a great phone.
Check out the details and our hands-on.
Moto X4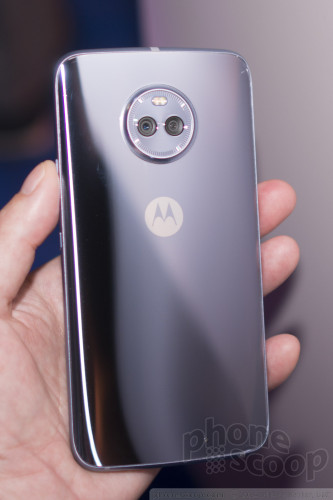 Motorola's new Moto X is a pleasant surprise. They've given new life to the "affordable flagship" X series with an impressive flagship-level metal-and-glass body, and some nifty camera features. The 16-megapixel selfie camera is serious stuff, and its dual rear cameras offer a wide-angle option, a feature we love. For people who want a decent all-around phone in a flashy, flagship-level body, the Moto X4 should fit the bill for an approachable price.
Check out the details and our hands-on.
Samsung Gear Fit2 Pro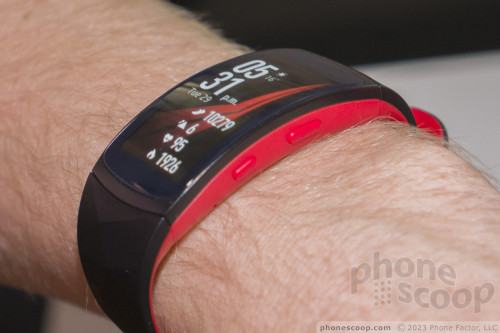 The Gear Fit2 Pro adds a tons of really key features to the already-useful Gear Fit2 fitness band: 5ATM waterproofing (you can dive down to 50 meters with it), swim tracking, offline Spotify, continuous heart rate monitoring, and iPhone compatibility. It will even auto-track activities, so you don't need to dig into a menu and choose "start run". You don't have do anything but start running for it track your run. Best of all, the Fit2 Pro is just $20 more than the Fit2. All of these new features — plus GPS, 4 GB of music storage, and the sexy curved OLED display — are well worth the $200 Samsung is asking. (Other companies are charging $300 for wearables that do a lot less.)
Check out the details and our hands-on.
Samsung Gear IconX 2018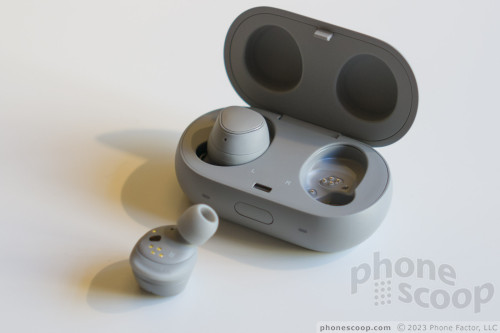 We really liked the original Gear IconX wireless earbuds. In our review, we said "Samsung came very close to making the perfect set of cord-free Bluetooth headphones...". The only faults we found were battery life and charging time, both of which Samsung has improved on the new "2018" edition. That should make these... perfect.
Check out the details and our hands-on.
Sony XZ1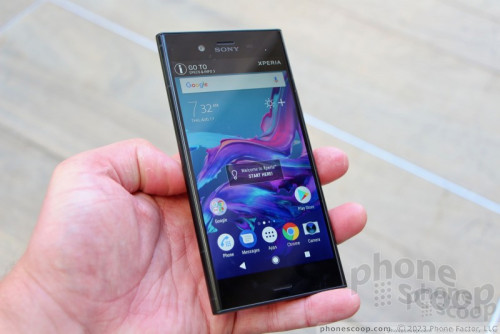 This looks like a decent phone, with a ton of solid features and a very nice metal design. But what really impressed us was the "3D Creator" feature, which is basically a 3D scanner. In about a minute, you can create a realistic 3D avatar of your head, or someone else's. You can use the 3D model in messages, games. You can scan almost anything, though, and it can even output a file that can be 3D printed. It's genuinely innovative.
Check out the details and our hands-on.
No messages