Samsung Galaxy S10 5G
Info Photos News Forum 8 Hands-On › Video ›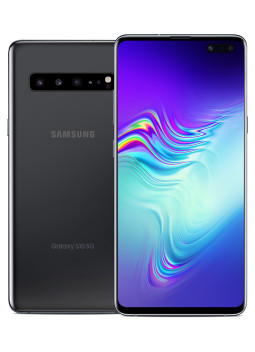 Verizon has started accepting pre-orders for the Samsung Galaxy S10 5G, its first phone with integrated 5G. The phone will hit stores on May 16th. Verizon will offer the S10 5G in the Samsung-announced configuration with 256 GB of storage for $1,300, plus a new option with 512 GB of storage for $1,400. (The S10 5G does not have a memory card slot to add storage.) Verizon has a limited-time exclusive on the S10 5G in the US, and will retain an exclusive on the Majestic Black color. Verizon will also offer the phone in Crown Silver. The company is offering several promo deals to those who pre-order the phone, including free 5G service (normally $10/month), free Samsung Galaxy Buds, and a Samsung Wireless Charging Battery Pack. In addition, customers can trade in an old phone for up to $450 in savings, and new customers switching to Verizon get a $200 prepaid MasterCard. The S10 5G is similar with the S10+, but with a larger screen, larger battery, and advanced depth cameras on the front and back. Verizon plans to offer 5G service in the downtown areas of over 30 major US cities by the end of the year. Chicago and Minneapolis have already launched, and Verizon announced the next 20 cities today. Because Verizon's initial 5G network uses the 28 GHz band in the mmWave range, it can offer very high speeds, but the range of each cell is limited to a few hundred feet and does not reach indoors well.
---
Verizon has announced a new list of 20 cities where it will offer 5G coverage in 2019. They are Atlanta, Boston, Charlotte, Cincinnati, Cleveland, Columbus, Dallas, Des Moines, Denver, Detroit, Houston, Indianapolis, Kansas City, Little Rock, Memphis, Phoenix, Providence, San Diego, Salt Lake City, and Washington DC. The company has already launched mobile 5G service in Chicago and Minneapolis. The company continues to promise 5G in "more than 30" US cities by the end of the year, leaving at least nine cities yet to be announced. Verizon offers 5G phone service with a Moto z3 + 5G Moto Mod. Its first phone with integrated 5G will be the Samsung Galaxy S10 5G, which became available for pre-order today, and hits stores on May 16th.
---
The Samsung Galaxy Fold will be on display and available for purchase on April 26th at AT&T, T-Mobile, Best Buy, and Samsung Experience Stores. T-Mobile will start accepting online orders the night before, at midnight ET / 9pm PT. Samsung will start accepting pre-orders tomorrow, April 12th, exclusively for people who have signed up to receive Galaxy Fold updates on samsung.com. Samsung also confirmed that the Galaxy S10 5G will launch in the US in May. Verizon has previously announced that it will be the first US carrier to offer the phone, with a period of exclusivity. AT&T also recently revealed that it will offer the S10 5G in the "spring", which implies that AT&T will launch the phone in June. Samsung says pre-orders for the S10 5G will start "soon".
---
Qualcomm's latest Snapdragon chips bring advanced features to higher-end phones that are a bit more affordable than "flagship" models. The company announced three chips today, two in the 7 series and one in the 6 series. One is focused specifically on gaming phones.
730: The first 7-series chip with Spectra 350 image processing, capable of advanced computer vision functions using less power. It supports high-resolution depth sensing, 4K HDR videos in Portrait Mode (bokeh), and the new HEIF image format. The 730 also has powerful "AI" capability thanks to its Hexagon 688 processor with Hexagon Vector eXtensions and Hexagon Tensor Accelerator. The Hexagon 688 is twice as powerful as its predecessor, for faster intelligent functions in the areas of camera, gaming, voice, and security. The 730 also has a Kryo 470 CPU, Adreno 618 GPU, X15 LTE modem for download speeds up to 800 Mbps, and support for Wi-Fi 6.
730G: Optimized for gaming, the 730G is based on the 730 but upgrades to an enhanced Adreno 618 GPU for up to 15% faster graphics rendering. It also includes "Anti-Cheating Extensions" and a "Jank Reducer" feature that can reduce "janks by up to 90% in games running at 30fps".
665: Sports an X12 LTE modem for download speeds up to 600 Mbps, Kryo 260 CPU, and Adreno 610 GPU. Its Spectra 165 image processor supports advanced camera features such as scene recognition and super-resolution snapshots up to 48 megapixels. The Hexagon 686 signal processor supports "AI" functions via Hexagon Vector eXtensions.
The chips are expected to be used in phones shipping in mid-2019.
---
Verizon launched the first part of its commercial, mobile 5G network today in parts of Chicago and Minneapolis. Consumers can experience 5G service with the Motorola Moto z3 when used with the 5G Moto Mod accessory, which also goes on sale to the general public today. Verizon says early customers in Chicago and Minneapolis should expect typical download speeds of 450 Mbps, with peak speeds of nearly 1 Gbps, and latency less than 30 milliseconds. Verizon had originally announced April 11 as the launch date, but moved the launch up to today in order to beat Korea's SK Telecom to claim the "first commercial 5G network in the world that works with a 5G smartphone". SK Telecom just today announced its plans to launch commercial 5G on April 5th with the Samsung Galaxy S10 5G. Verizon has announced plans to carry the Samsung Galaxy S10 5G and LG V50 ThinQ phones, both of which have 5G fully integrated, but it appears SK Telecom will be the first to offer a phone with integrated 5G. Verizon's 5G service costs an extra $10/month. The company has announced plans to expand its 5G network to over 30 US cities this year. Verizon's 5G network launching today relies on the 28 GHz frequency band, which is considered mmWave. Such high frequencies have limited range and do not penetrate well indoors. Sprint plans to launch its 5G network — using much lower frequencies — starting next month, offering the LG V50 ThinQ. AT&T claims it launched its mmWave 5G network last year, but has yet to make compatible devices available to the general public. AT&T has promised to offer a 5G phone in the first half of 2019.
---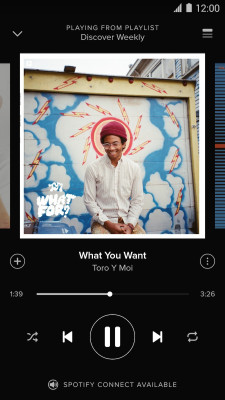 Spotify comes pre-installed as the default music-streaming app on all Samsung Galaxy S10 series phones globally, and US models come with six free months of Spotify Premium. Phones eligible for the free-six-months offer will also include the Galaxy Fold and certain A-series models. To be eligible, customers must be new to Spotify Premium / Unlimited, having never paid for it or used a trial offer. Spotify is also integrated with Samsung's Bixby assistant, including content and recommendations on the Bixby home screen.
---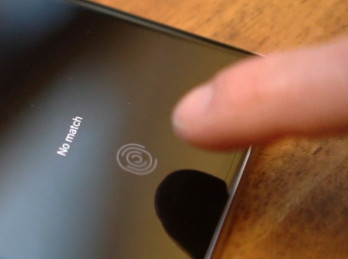 There's a special way you need to train the fancy new in-display fingerprint reader on the Samsung Galaxy S10. Some will get it right the first time, while others will be fooled by the misleading graphics during the training process. Do it wrong, and the phone will struggle to recognize your fingerprint. Get it right, and it's quite reliable. Our video explains the problem and shows you how to avoid it.
---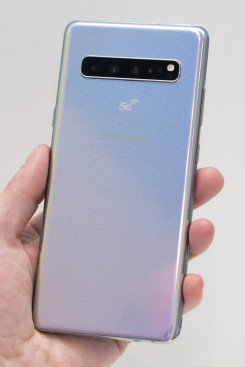 The Samsung Galaxy S10 5G might as well be synonymous with 5G at the moment. Every major US carrier will offer it as one of their first 5G phones. It has almost everything the S10+ has, and more, including the hot new tech of 2019: ToF depth sensors, front and back. It's larger than the S10+. There are a few things you should know about it, though, and a few things that surprised me when I finally got my hands on it. Read on for full first impressions.
---
Samsung's newest software will allow the controversial Bixby button on its phones to activate a custom action instead of Bixby. The change will be available on new S10 phones as well as older S9, S8, and Note phones.
---