Sony Xperia XZ2 Compact
Info Photos News Forum 6 Hands-On › Our Review ›
Sony today made it clear which phones will receive Android 9 Pie and when they'll receive it. The update has already reached the Xperia XZ2 and XZ2 Compact, and Pie ships on the new XZ3. Sony says Android 9 Pie will be available to the XZ Premium, XZ1, and XZ1 Compact starting October 26. The XZ2 Premium should get Pie November 7. These will be followed by the XA2, XA2 Ultra, and XA2 Plus on or about March 4. Android 9 Pie includes features such as Adaptive Battery, a new Ambient Display, and Digital Wellbeing for controlling phone use.
---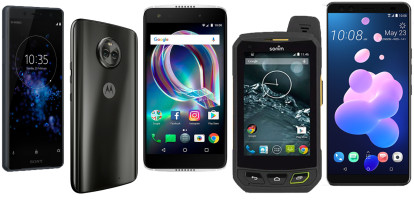 Have your eye on a shiny new phone, but it isn't sold by Verizon Wireless? Did you know that Big Red allows you to bring your own device to its network? There are a few things you need to know, though.
---
Sony fans can bring the Xperia XZ2 Compact to Verizon, according to the company. The XZ2 Compact has passed device certification at Verizon, which means it will function properly on Big Red's network. Verizon customers can buy the Xperia XZ2 Compact unlocked from Best Buy and bring it to their local Verizon store for BYOD activation. The XZ2 Compact may be small, but it has nearly all the features of the larger XZ2, including a Snapdragon 845 processor, 2:1 full-HD display, 19-megapixel camera, fingerprint reader, NFC, and memory card slot.
---
Sony has indicated that its Xperia XZ2 and Xperia XZ2 Compact handsets will soon be available to U.S. consumers. The company lists both as "coming soon" on its U.S. web site, and U.S. retailers Amazon and B&H Photo Video also list the devices as arriving shortly. Best Buy will begin taking preorders for the phones on April 13, with shipments starting as soon as April 20. The in-store date for Best Buy brich-and-mortar retail locations is listed as May 6, with other retailers to follow May 20. The smaller XZ2 Compact (5-inch screen) will be priced at $649, while the larger XZ2 (5.7-inch screen) will be $799. The XZ2 and XZ2 Compact represents a change in direction for Sony as far as design is concerned. The devices adopt 2:1 screens and eliminate the bezels for which Sony handset have become known. Other features include 19-megapixel cameras, Qualcomm Snapdragon 845 processors, and IP68 protection against water and dust.
---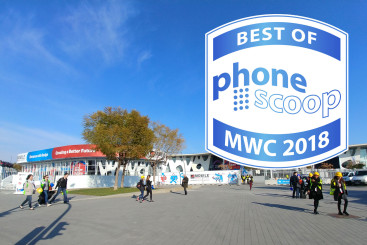 In the world a mobile phones, Mobile World Congress is the main event. Taking place each year in Barcelona, it's where the world sees what's in store for phones and networks that year. Trends take shape and phones are launched. We check out everything in person, and pick our favorites with our Best of MWC awards. This year, three phones stood out.
---
Sony's new flagship phones for 2018 pack all the bells and whistles into a curvy new glass design. Both phones include top-end features like a Snapdragon 845 processor, 2:1 ratio display, stereo speakers, HDR video capture and viewing, water resistance, and advanced cameras. The larger XZ2 sports an advanced haptic engine and fast wireless charging. The smaller XZ2 Compact continues to be one of the only truly small Android phones available with top-end specs. Here are our first impressions checking them out in person.
---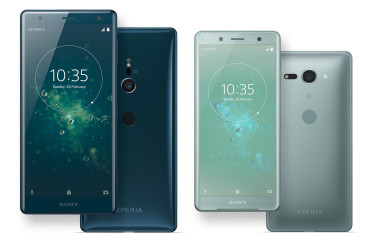 Sony today announced the Xperia XZ2 and Xperia XZ2 Compact smartphones, two devices that take on a brand new design aesthetic the company calls Ambient Flow. The phones feature a metal frame and deeply curved rear panels. The XZ2's rear panel is glass made by Corning, while the XZ2 Compact's rear panel is made from polycarbonate. The XZ2 has a 5.7-inch display in the 18:9 aspect ratio with full HD+ (2,160 by 1,080 pixels) resolution. The XZ2 Compact's screen shrinks down to 5 inches, but maintains the same resolution. The phones share nearly all specs other than size. Sony opted for the Qualcomm Snapdragon 845 premium processor with 4 GB of RAM and 64 GB of storage. The phones rely on Sony's imaging sensor with embedded DRAM. The main camera captures 19-megapixel images at up to ISO 12,800 and can snag 4K video, or 960fps slow-motion video in full HD. The user-facing camera has a 5-megapixel sensor with Sony's 3D Creator software for mapping 3D scans of people's faces. Sony said it has improved the software, which now produces more details images. Sony gave the phones S-Force stereo speakers and the larger XZ2 has a Dynamic Vibration System haptic-driven subwoofer. The phones support Cat 18 LTE with 4x4 MIMO and 5-channel carrier aggregation for theoretical download speeds up to 1.2 Gbps. The XZ2 includes a 3,180mAh battery with wireless and rapid charging. Other specs include NFC, fingerprint reader, Bluetooth, GPS, WiFi, USB-C, and support for memory cards up to 400 GB. The phones will ship in the late spring unlocked with Android 8.0 Oreo. Pricing will be revealed at a later date.
---