Motorola Moto X4
Info Photos News Forum 15 Hands-On › Our Review ›
Google's Project Fi has slashed prices on most of the devices it sells. First, those who purchase the Pixel 2 XL can receive $250 in credit towards Project Fi service, which can cover at least 8 months of basic connectivity. Fi this week rolled out big price drops for the LG G7 ThinQ and the LG V35 ThinQ. The G7 has dropped from $749 to $449, while the V35 has dropped from $899 to $599, both representing savings of $300 with a new Fi activation. Fi has also discounted the Motorola Moto G6 from $249 to $199, and the Moto X4 from $399 to $249. These savings are available for a limited time and/or while supplies last. Google's Project Fi relies on T-Mobile, Sprint, and WiFi to provide coverage. Twenty dollars per month buys talk and text, and data costs $10 per gigabyte.
---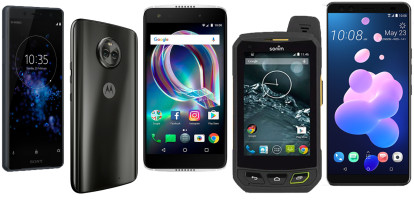 Have your eye on a shiny new phone, but it isn't sold by Verizon Wireless? Did you know that Big Red allows you to bring your own device to its network? There are a few things you need to know, though.
---
Google today rolled out a new plan for its Project Fi wireless service that lets people use more mobile data at a lower cost. Since launch, Project Fi has charged $10 per gigabyte, pro-rated so people pay for exactly the amount of data they use. For example, those who consumed 2.3 GB in a given month were charged $23. This system works well for those who use data sparingly, but it adds up quickly for heavy users. Moving forward, the new Bill Protection plan caps the monthly mobile data expenditure at $60, no matter how much is used. People who exceed 6 GB of data in a given month will still be able to use high-speed data, but once they reach 15 GB in a single billing period they may experience slower speeds. Customers who need more than 15 GB of high-speed data per month can continue to pay the $10-per-gigabyte rate if they wish. Moreover, the unlimited plan still pro-rated data. People who use 1.4 GB of data in a month — even if they're using Bill Protection — will be charged $14 for that data. Last, Bill Protection applies to roaming in more than 135 countries and with data-only SIMs in tablets or laptops. Google says Bill Protection is rolling out today to individual and group plan subscribers. Project Fi is compatible with Google's Nexus and Pixel smartphones, and the Moto X4.
---
Google today rolled out Android 8.1 Oreo and with it a version specifically for its Android Go platform. Android Go represents a simplified variant of Android for low-powered handsets. Specifically, Android 8.1 Oreo Go Edition makes optimizations to memory management so apps run better on hardware with 1 GB or less of RAM. The platform supports more targeting options for developers, which means they can cater their apps to specific hardware features. Android Go with Oreo also includes rebuilt and optimized apps from Google to ensure they use less memory, less storage, and less mobile data. Last, Google Play on Android Go Oreo devices will provide greater visibility for apps that are optimized for the Go platform. The first Android Oreo Go handsets are being released in India. One of the only Android Go devices available to U.S. consumers is the Project Fi variant of the Moto X4. Google did not say if or when the X4 will receive his particular software update.
---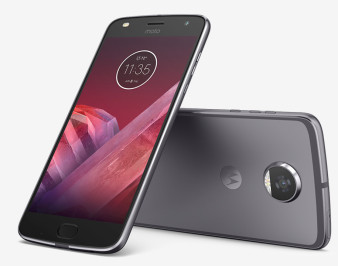 Motorola is running a sale this week on a number of its products. Through Monday, November 27 the Moto Z is reduced from $499 to $399, the Moto Z2 Play is reduced from $499 to $399, the Moto X4 is reduced from $399 to $339, and the Moto E4 is reduced from $199 to $169. Motorola is also offering 25% of all Moto Mods. Moreover, most purchases made through Motorola.com qualify for free shipping.
---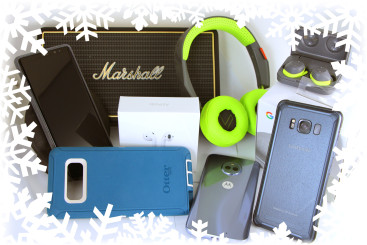 As the end of the year approaches so too does the season of giving. Holiday gifting lists are often filled with technology, but it isn't always easy to find that perfect item. We're here to help. Allow Phone Scoop's annual Holiday Gift Guide to be your helping hand this season. It's chock full of suggestions from handsets to headphones, in-home assistants, and everything in between.
---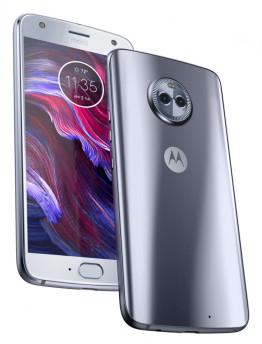 Amazon today said it will soon offer the Motorola Moto X4 through its Prime Exclusives program. Devices sold under the Prime Exclusives banner are offered at a discount in exchange for viewing ads on the lock screen. The phone will be available for preorder starting today for $330, a discount of $70 off the full list price of $400. Amazon is offering both the black and blue colors and says the phone will start shipping on October 26. The Moto X4 is a mid-range phone with dual cameras, including a 12-megapixel main camera with PDAF, and a 120-degree wide-angle second camera with 8-megapixel resolution. The LCD screen measures 5.2 inches with full HD resolution. The phone is rated IP68 for water-resistance, and has a metal frame with Gorilla Glass on the front and back. The X4 is powered by a Qualcomm Snapdragon 630 processor and the 3,000 mAh battery supports Turbo Charging. Motorola says the Moto X4 will be generally available in the U.S. for pre-order beginning October 19 at Best Buy, BestBuy.com, B&H, Fry's, Jet.com, Motorola.com, Newegg, Republic Wireless, and Ting. Like the Amazon variant, Motorola expects its retail partners to ship the standard Moto X4 beginning October 26
---
Google's Project Fi has informed some customers via email that their Motorola Moto X4 handsets won't arrive when initially expected. Google says Motorola ran into production delays with the phone, which means the first wave of deliveries will be delayed. The device is now expected to ship between October 18 and October 25. Google apologized for the inconvenience and said those trading in devices will still have 30 days to do so after they receive their Moto X4. The Moto X4 is notable because it is the first non-Nexus, non-Pixel handset compatible with Google's Project Fi wireless service. It is also the first Android One handset to be sold directly to U.S. consumers.
---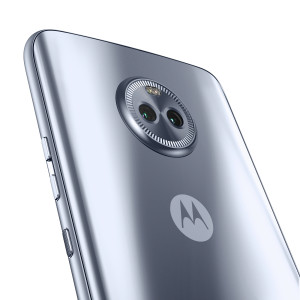 Google's Project Fi just scored its first non-Nexus / Pixel handset. The company added the Motorola Moto X4 to the selection of devices compatible with Project Fi, which is Google's low-cost MVNO. The Moto X4, announced earlier this year, joins the Nexus 5X, Nexus 6P, Pixel, and Pixel XL in Project Fi's lineup. Perhaps more importantly, the Moto X4 will run the Android One variant of Android. This represents the first time an Android One device is being made available in the U.S. Android One is Google's slimmed-down version of Android for inexpensive devices. The idea is to provide a core Android experience that performs well no matter the hardware's possible limitations. It includes Google Assistant, Google Duo, Google Play Protect, and the latest updates to Android Oreo. In fact, Google committed to updating the Android One Moto X4 to (previously unannounced) Android P. The Moto X4 for Project Fi sports a stylish design with a metal frame and curved glass, plus a 16-megapixel selfie camera and dual rear cameras, with one wide-angle lens. It also has a 5.2-inch screen, Snapdragon 630 processor, memory card slot, water resistance, 3.5mm audio jack, and USB-C connector. It supports Motorola's TurboPower rapid charging. The Android One Moto x4 is priced at $399, and comes in black and blue. It is available pre-order on the Project Fi web site starting today. Google said it will accept trade-ins of older Nexus phones for those wishing to upgrade.
---
Motorola today said it will update a significant number of its smartphones to Android 8 Oreo. Those devices on deck for the latest version of Android include the 2016 Moto Z, Z Droid, Z Force Droid, Z Play, and Z Play Droid, as well as the 2017 Moto Z2 Play, Z2 Force Edition, X4, G5, G5 Plus, G5S, and G5S Plus. It appears that Motorola's E and C series devices will not be updated to Oreo. Motorola said that in addition to the core Oreo code and Google Play Protect, the updates should improve handset speed, battery life, multitasking, text selection, notifications, and autofill behaviors. The updates will arrive on a per handset basis beginning later this fall.
---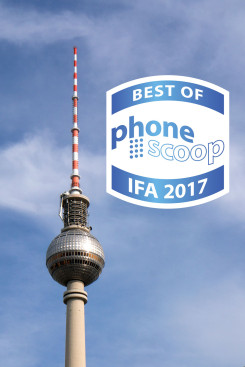 IFA is Europe's big consumer tech show. Every year we head over to Berlin to check out everything in person, and honor the standouts with our Best of IFA award. This year, five products really caught our eye.
---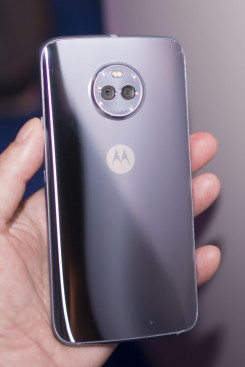 Motorola's new iconic phone fills the gap in their lineup between the flagship Z series, and the more affordable G series. Its focus is style and camera. It's not a flagship, but it has the design of one, thanks to a metal frame and curved glass front and back. It also has dual cameras, and an industry-leading 16-megapixel selfie camera. We checked it out. Read on for our first impressions.
---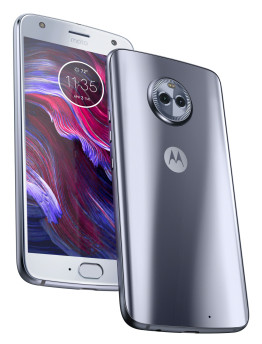 Motorola/Lenovo today announced the Moto X4, the company's new feature-filled, stylish mid-range phone. It has dual cameras, including a 12 megapixel main camera with PDAF, and a 120-degree wide-angle camera with 8 megapixel resolution. The dual cameras are capable of selective focus for a bokeh effect. The camera software can also recognize landmarks, food, and scan codes. It also has a whopping 16 megapixel selfie camera, making it one of the only phones with higher resolution on the front camera. The LCD screen clocks in at 5.2 inches and Full HD resolution. Uniquely, the X4 can stream music simultaneously to up to four different Bluetooth devices. It's rated IP68 for water-resistance, and has a metal frame with Gorilla Glass on the front and back. The camera module on the back has a distinctive "watch face" design. It also includes the Amazon Alexa voice assistant. The front-mounted fingerprint reader integrates with a new Moto Key feature to offer single-sign-on for mobile websites and your desktop PC. The X4 is powered by a Qualcomm Snapdragon 630 processor paired with either 3 or 4 GB of RAM (depending on market.) The 32 or 64 GB of internal storage is expandable with memory cards up to 2 TB. The 3,000 mAh battery supports Turbo Charging. It will come to Europe in September for 400 Euros, with more markets — including the U.S. — to follow later in the fall.
---