CES 2013
The grand-daddy of consumer electronics shows takes place the week of January 7th. We reported all week from Las Vegas, with liveblogs, hands-on reports, and more. There was big news from Sony, Samsung, Huawei, and ZTE. Our CES page collects all of our CES news in one place.
Bookmark this page and don't miss a thing!
All Liveblogs Huawei Samsung Alcatel more...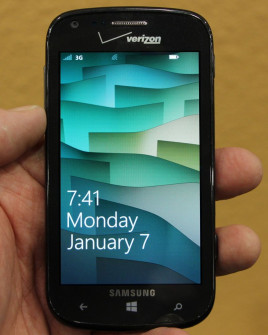 Samsung's newest Windows Phone 8 device was on hand at CES and we spent a few moments with it. Here are our first impressions of the Samsung ATIV Odyssey.
---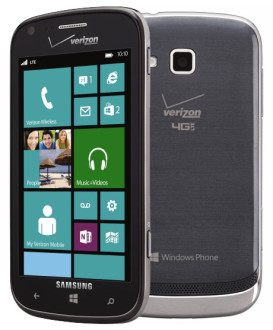 Samsung today announced the upcoming launch and new details of the ATIV Odyssey for Verizon Wireless, Samsung's first Windows Phone 8 device for the U.S. Originally announced in October for launch by the end of 2012, the phone is now slated to launch "in the coming weeks." The ATIV Odyssey has a 4-inch Super AMOLED display, 1.5 GHz dual-core processor, 5-megapixel camera, and global roaming. The phone also features 4G LTE, a 1.2-megapixel front camera, 2,100 mAh battery, and 8 GB of internal storage plus up to 64 GB of microSD memory.
---
Samsung will be announcing a slew of new products at this year's CES, and we expect some bit of phone news.
---