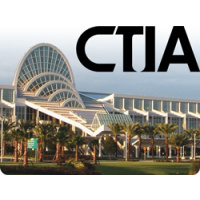 CTIA 2011
We were on the ground in sunny Orlando all week for CTIA Wireless 2011, the largest cell phone event in North America. Check out the news, liveblogs, and hands-on reports with new phones and more.
The action started Monday night, with the show wrapping up on Thursday, March 24.
All Liveblogs Sprint T-Mobile Samsung more...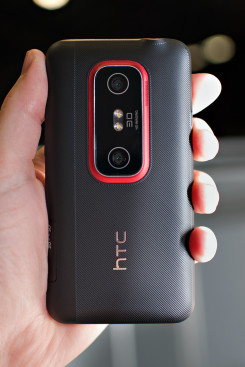 At the CTIA Wireless trade show in Orlando, Sprint announced a few new devices. We go hands-on with the HTC EVO 3D and the Samsung Nexus S 4G.
---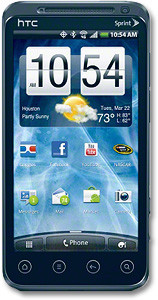 Sprint and HTC today announced the EVO 3D, a follow up to the original EVO smartphone that adds 3D picture-taking and video-capturing abilities. The EVO 3D has a qHD (960 x 540) 4.3-inch display, runs Android 2.3 and has HTC's Sense user interface overlay. It has dual five megapixel cameras with autofocus and dual LED flash, as well as a 1.3 megapixel user-facing camera. The main camera can capture 3D still images, and 720p HD 3D video. It can display both types of 3D content on the handset without the need for glasses. It is powered by a 1.2GHz SnapDragon processor, and runs on both Sprint's EVDO 3G and WiMax 4G networks with support for mobile hotspot (up to eight devices). HTC has upped the size of the battery from the original EVO's 1500mAh to 1730mAh. It also has 8GB of on-board storage (expandable up to 32GB), Wi-Fi, Bluetooth, and HDMI. It goes on sale this summer. Pricing has not been announced.
---
We'll be liveblogging the keynote address this morning. Tune in at 9am for remarks from the CEOs of AT&T, Verizon, and Sprint.
---
Sprint today announced the Samsung Nexus S 4G, a "pure Google" Android phone with CDMA and WiMAX 4G. Like the first Nexus S, the Nexus S 4G will ship with Android 2.3 "Gingrebread." Other key features includes a 1 GHz Samsung processor plus dedicated graphics processor, 4-inch Samsung SuperAMOLED display with curved glass front, 5-megapixel main camera, VGA front-facing camera, and 16 GB of internal memory. The phone also sports NFC technology for mobile ticketing and payment services. The Wi-Fi 802.11 b/g/n radio supports mobile Wi-Fi hotspot for up to six devices. The Nexus S 4G will be available this "spring" for $200 with two-year agreement. An "Everything Data" plan plus $10/month "Premium Data" add-on plan are required for activation.
---