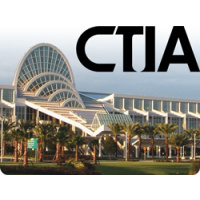 CTIA 2011
We were on the ground in sunny Orlando all week for CTIA Wireless 2011, the largest cell phone event in North America. Check out the news, liveblogs, and hands-on reports with new phones and more.
The action started Monday night, with the show wrapping up on Thursday, March 24.
All Liveblogs Sprint T-Mobile Samsung more...
Schedule
CTIA Keynote Liveblog
Samsung "Unpacked" Liveblog
---
We're live from Samsung's "Unpacked" press conference at CTIA in Orlando. They've been teasing this one with the number "78910". Find out what it means.
---
We'll be liveblogging the keynote address this morning. Tune in at 9am for remarks from the CEOs of AT&T, Verizon, and Sprint.
---