MWC 2017
The world's largest annual mobile event - Mobile World Congress - takes place on the last days of February. We're on the ground in Barcelona to bring you all of the week's news. Tune in here for our full coverage, including hands-on with new phones from LG, BlackBerry, Huawei, Alcatel, ZTE, Sony, and more.
Also, follow us on Twitter for up-to-the-second news and extras:
All Sony LG Samsung Motorola more... Discuss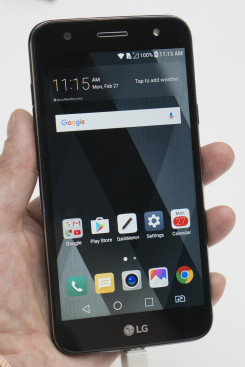 LG's X power was a unique phone focused almost exclusively on having an unusually large battery. This year's update improves almost every spec, including battery size (naturally), screen size, camera resolution, and memory. With fast charging, it's a battery beast. What's it like in person? We find out.
---
LG's flagship handset for the year is the gorgeous G6. It's a beautiful handset that packs an a amazing amount of technology into its slim frame. This may be the first year wherein LG's flagship truly goes toe-to-toe with the best from Apple and Samsung. Here are our first impressions of the LG G6.
---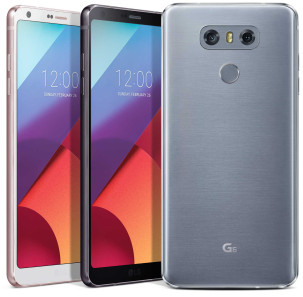 LG today announced the G6, its flagship smartphone for 2017, which is meant to compete with the Apple iPhone 7 and Samsung Galaxy S8. The G6 features a sleek metal-and-glass design that keeps the footprint at a minimum despite the large screen. The G6 packs a unique 5.7-inch qHD+ display with an 18:9 aspect ratio and curved corners. The rounded corders of the display, along with the rigid aluminum chassis and Gorilla Glass 3, make the display less prone to breakage when dropped. LG has tweaked the UI to take advantage of the added real estate with additional software controls that appear in select apps. The camera app, in particular, takes advantage of the 18:9 (or, if you prefer, 2:1) aspect ratio to allow for two side-by-side square photos when shooting, along with an always-visible film strip. The camera itself boasts two, identical 13-megapixel sensors, one with a 125-degree wide field of view, and the other with a standard field of view. The camera capture 4K video and includes a two-tone flash. LG selected a 5-megapixel sensor for the user-facing camera, which has a 100-degree field of view, a selfie flash via the LCD screen, and advanced beautification controls. It records full HD video. The LG G6 is powered by a Qualcomm Snapdragon 821 processor with 4 GB of RAM and 32 GB of storage. The phone supports microSD memory cards up to 2 TB. LG improved the battery in size when compared to last year's G5 to 3,300mAh. It supports Quick Charge 3.0 rapid charging and Qi/AirFuel wireless charging through the Gorilla Glass 5 rear panel. LG said the phone will support myriad LTE bands, including those used by all four carriers in the U.S. Pricing and exact availability are expected to be announced by LG's carrier partners, though the retail launch is expected by March 10.
---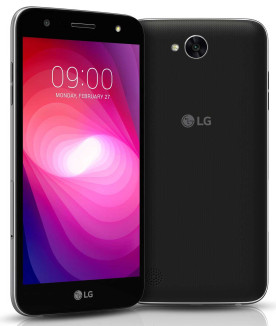 LG today announced the X power2, a follow up to last year's bountiful, battery-boasting handset. The X power2 features an embedded 4,500mAh battery that LG says delivers 15 hours of video playback, 14 hours of real-time navigations, or 18 hours of web surfing. It included rapid charging and soaks up 50% of its capacity when plugged in for just one hour. Other specs include a 5.5-inch HD display, 1.5 GHz, octa-core processor with 1.5/2 GB of RAM, 16 GB of storage, LTE, Bluetooth, WiFi, and GPS. The phone has a 13-megapixel main camera and a wide-angle, 5-megapixel user-facing camera with selfie flash. LG says the phone comes in black, gray, gold, and blue. It will ship to several regions, including the U.S. later this year. Pricing was not disclosed.
---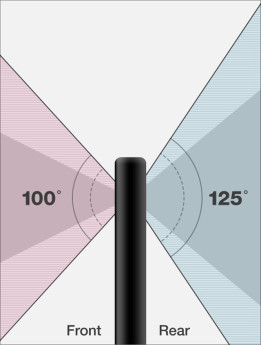 LG today said its forthcoming G6 flagship smartphone will include two rear-mounted cameras and a single front-facing camera in much the same vein as last year's V20. The rear cameras will each capture 13 megapixels, says LG, with one taking standard field-of-view shots and the other taking 125-degree, wide-angle shots. LG says users will be able to switch between the two cameras seamlessly with no delay, and the wide-angle lens reduces optical distortion around the outer edges for cleaner pictures. LG said the cameras have equal resolution sensors due to consumer feedback wishing for higher quality images from the secondary camera. LG didn't specify the resolution of the user-facing camera on front, but did indicate it, too, takes wide-angle pictures with a field of view measuring 100 degrees. Moreover, LG has added a handful of new tools to the user-facing camera for self portraits, including the ability to combine between 2 and 100 images to create GIFs. Other features headed to the G6 camera include an enhanced food mode, and 360-degree panoramas for virtual reality apps captured via the wide-angle camera on the rear. LG has already shared lots of the G6's features ahead of the phone's expected Feb. 26 debut.
---