MWC 2017
The world's largest annual mobile event - Mobile World Congress - takes place on the last days of February. We're on the ground in Barcelona to bring you all of the week's news. Tune in here for our full coverage, including hands-on with new phones from LG, BlackBerry, Huawei, Alcatel, ZTE, Sony, and more.
Also, follow us on Twitter for up-to-the-second news and extras:
All Sony LG Samsung Motorola more... Discuss
Samsung today said it intends to adopt Rich Communications Services messaging on its smartphones. RCS is a more advanced messaging standard that supports group chats, video messaging, and more. Samsung acquired RCS technology when it picked up NewNet late last year. Samsung plans to work with overseas carriers such as Deutsche Telekom, Korea Telecom, SK Telecom, T-Mobile, and Vodafone to enable RCS on its devices. Samsung's move follows a similar one made by Google, which is working with a wider selection of phone makers and carriers to bring RCS to Android devices around the world. Samsung is one of only a few device makers not supporting Google's RCS push, and now we know why.
---
Samsung today revealed a number of 5G-related projects it is working on, including a home router, a base station, core network infrastructure, and a mobile chipset. The 5G Home Router is of particular interest, as Samsung said it would serve as an in-home replacement for fiber-to-the-home for broadband service. The router would sit in a window and communicate with a nearby 5G Radio Base Station and deliver 1 Gbps speeds to the home. Samsung likened the setup to today's LTE small cells, which have helped carriers densify their networks in urban areas. Verizon Wireless personnel joined Samsung on stage during the presentation and mentioned that the company hopes to see a phone able to use Samsung's 5G in-home gear by this time next year. Verizon is already planning to trial its own fixed 5G service in 11 markets in the new few weeks. Samsung went on to say that it will use 3GPP Release 16 specs for now while the ITU continues its work on the 5G standard. Samsung hopes to be able to upgrade its equipment along the way until the 5G standard is ratified.
---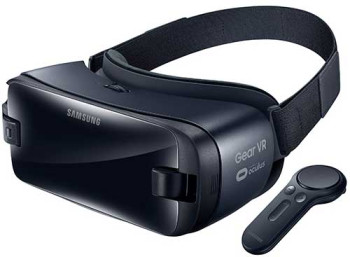 Samsung today announced a new version of its Gear VR headset, which now comes with a controller in tow. Controllers dramatically help the VR experience by allowing people to interact with a wider range of content when exploring new worlds. Samsung says the controller includes home, volume, and back keys and features a comfortable grip so it is easy to hold securely. The controller attaches to a strap on the headset for safekeeping when not in use. The Gear VR headset has 42mm lenses with 101-degree field of view and distortion correction to help minimize motion sickness. It supports both micro USB and USB Type-C ports. Samsung didn't list the price nor mention the release date.
---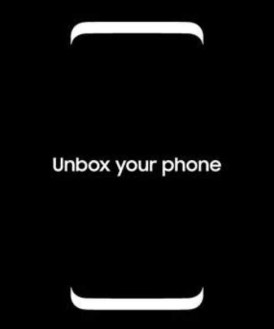 Samsung used its press conference at Mobile World Congress to tell everyone that the Galaxy S8 is right around the corner. In a short teaser video, Samsung said the phone will make its worldwide debut on March 29 at Lincoln Center in New York City. The company shared a silhouette of a device with the words "Unbox Your Phone" in the invitation. The Galaxy S8 will replace the Galaxy S7 at the top of Samsung's lineup and serve as the company's flagship for 2017. The phone will go head-to-head with the LG G6, which was announced earlier today, and the Apple iPhone 7.
---