T-Mobile Phone Reviews
Phone Scoop Reviews Editor's Choice
All T-Mobile phones and info ›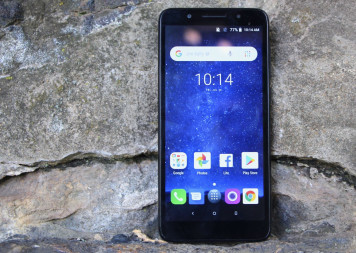 The Alcatel 1x is among the first Android Go devices to reach the U.S. market. Android Go is a pared-down version of Android meant to run on entry-level hardware. The 1x is a low-cost phone that includes a 2:1 screen, 8-megapixel camera, MediaTek processor, and support for AT&T and T-Mobile. Find out of it's worth a Franklin in Phone Scoop's in-depth review.
The Revvl Plus is an affordable Android slab that delivers an enormous screen at a reasonable price point. Stand-out features include a dual-camera system for capturing bokeh-style portraits, and a fingerprint reader for security. Here is Phone Scoop's in-depth report.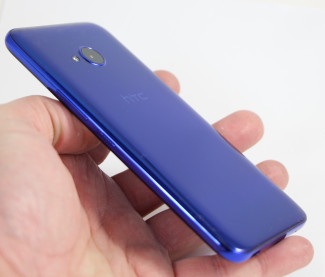 HTC's U11 Life is a mid-range handset disguised as a flagship smartphone. This affordable Android device steals its good looks and many of its features from HTC's more expensive U11. Despite the watered down components, this phone is a compelling option if you're on a budget. Here is Phone Scoop's full review.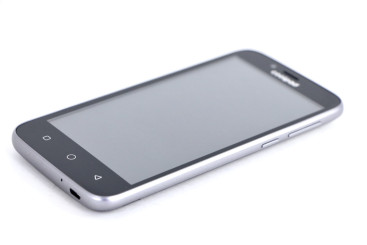 Coolpad's low-cost Defiant is an entry-level device sold by T-Mobile. Some aspects of this Android handset are great, but it is held back by some egregious missteps. Here is Phone Scoop's in-depth report about Coolpad's not-so-cool Defiant.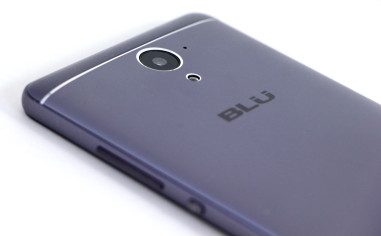 Blu is back with another Android handset for U.S. consumers who prefer the unlocked life. The Blu R1 Plus packs a big screen and an even bigger battery. You can opt to use the phone on AT&T or T-Mobile, with support for up to two phone numbers thanks to dual SIM card slots. If you're in the market for a network-flexible smartphone, the R1 Plus handles the basics. Here is Phone Scoop's in-depth review.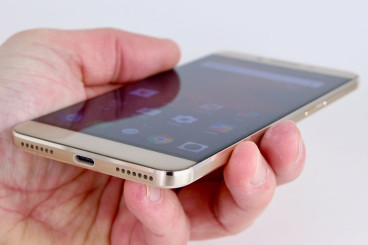 The LePro3 from LeEco is a flagship-class device that costs hundreds of dollars less than today's top phones, and yet it delivers almost-as-good performance. This unlocked Android Marshmallow smartphone works on AT&T and T-Mobile's LTE 4G networks and carries a bevy of video content apps. Find out what's great and what's not in Phonescoop's full review of the LeEco LePro3.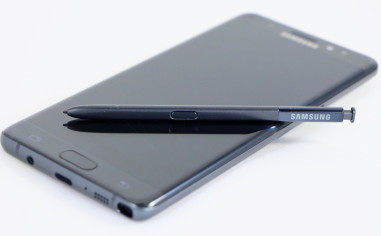 Samsung's Galaxy Note7 is one of the best phones of the year. This pricey phablet is a powerhouse of mobile computing. If you can afford it, there are few Android phones as feature-rich as the Note7.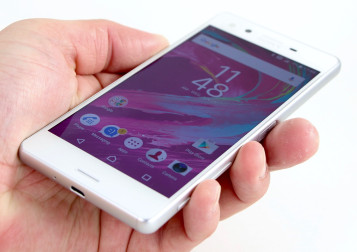 The Xperia X is an unlocked Android smartphone that Sony is selling directly to consumers. The phone departs from Sony's Xperia Z series in ways that are both good and bad. This compact handset works with AT&T and T-Mobile, delivers good battery life, and has an excellent camera. It's a shame that so many features have been stripped out. Here is Phonescoop's full review of the Xperia X from Sony.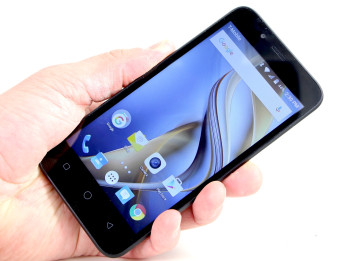 Coolpad is back with another handset for T-Mobile. The Catalyst is a low-cost Android smartphone for novice or older users. This phone may be inexpensive, but it suffers from several critical problems that limit its appeal to a small group. Find out what ails the Catalyst in our full review.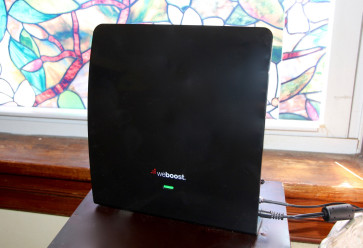 WeBoost's Eqo signal booster promises to improve cellular coverage in your home or apartment. Consisting of a booster and antenna, the whole system fits most average dwellings. If you need a few more bars to connect calls, the WeBoost may be what you need. Here is Phonescoop's in-depth report.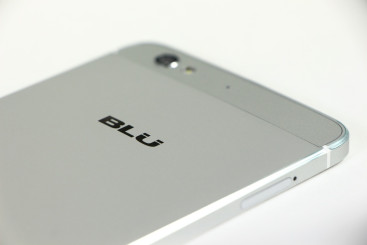 Blu is selling the Vivo 5 directly to consumers unlocked. This Android device is slim, attractive, and made from good materials. It boasts a big screen, solid camera, exceptional battery, and compatibility with AT&T and T-Mobile. Here is Phonescoop's in-depth report about Blu's latest.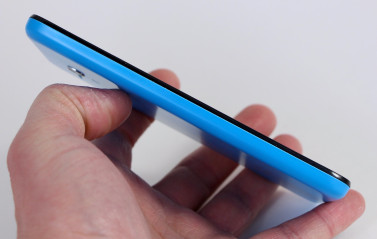 Alcatel ported Windows 10 to its Fierce XL handset and the result is a low-cost point of entry to Microsoft's ecosystem of productivity apps. The Fierce XL with Windows in a simple smartphone that impresses and bores at the same time. Here is Phonescoop's in-depth report.
Sony is offering its Xperia Z5 Compact to US buyers online. This unlocked Android smartphone works with both AT&T and T-Mobile. It offers the best of the Z5 flagship in a smaller, more affordable package. The design, materials, and build quality are top notch, and the camera software dazzles. Here is Phonescoop's in-depth report.
The Studio Selfie marks Blu's first real push into the U.S. market. This inexpensive Android phone features surprisingly good materials and build quality, reasonably good performance, and a stock Android experience. The Studio Selfie is sold unlocked and works with the LTE networks of T-Mobile and AT&T. It's a bargain for those who prefer the unlocked life.
CAT is offering the rugged S40 to U.S. buyers directly online. This Android smartphone is designed to take a beating and still get you to your meeting on time. This phone is sold unlocked and works with networks such as those run by AT&T and T-Mobile. Here is Phone Scoop's in-depth review.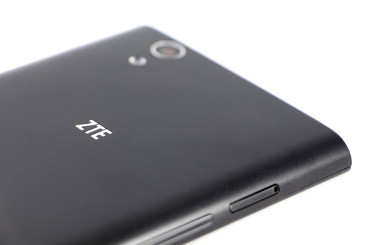 The ZMax is a budget phablet available from both T-Mobile and MetroPCS. This Android handset should appeal to cost-conscious buyers who want the biggest screen they can afford.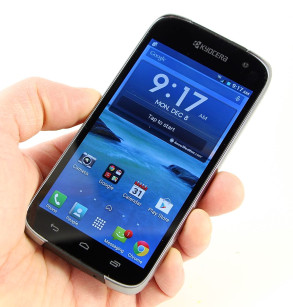 The Hydro Life is an affordable waterproof handset from Kyocera that offers all the power of Android in a compact package that goes where you go. Here is Phone Scoop's full report.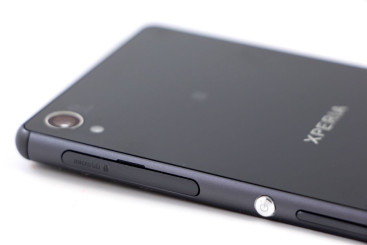 Sony's Xperia Z3 is an excellent addition to T-Mobile's lineup. Anyone invested in Sony's gaming and content services would do well to consider it. Even if you're not a Sony fiend, the Z3 is a tempting, premium Android handset.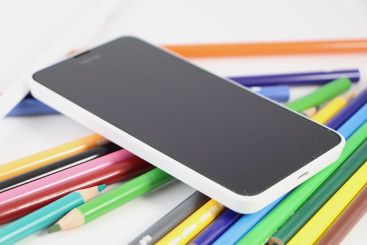 Nokia's entry-level Lumia 635 is a solid little phone, especially when you consider just how inexpensive it is. It is among the first to run Microsoft's Windows Phone 8.1 platform, which shines on this tiny titan.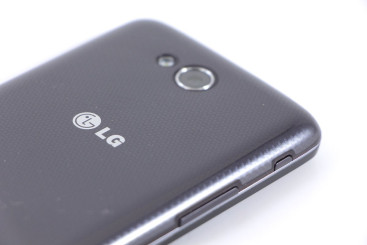 LG's latest L Series Android phone fills in T-Mobile's entry-level roster. The L90 is an LG phone through and through thanks to core features, but better options might be available.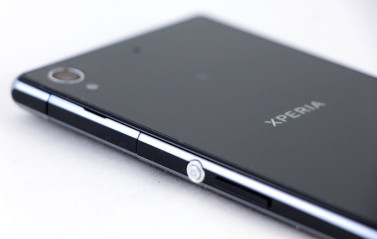 The Sony Xperia Z1S offers T-Mobile customers a top-notch media experience in a slim and attractive piece of hardware. Here is Phone Scoop's full review.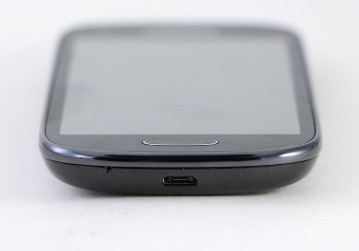 Samsung offers a smaller handset for the phablet averse with the Galaxy Light, an Android phone for everyman.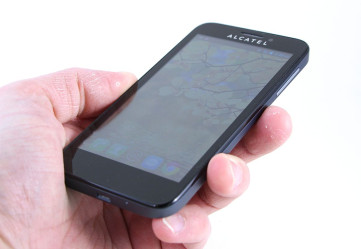 Alcatel lands an entry-level device on T-Mobile's shelves in the OneTouch Fierce. This solid smartphone offers a good value for the budget-conscious shopper. android
Phone Scoop tests Google's Nexus 5 on AT&T and T-Mobile's networks. Here is our in-depth look at Google's latest stock Android smartphone. It has the software many people want, but can the hardware keep up?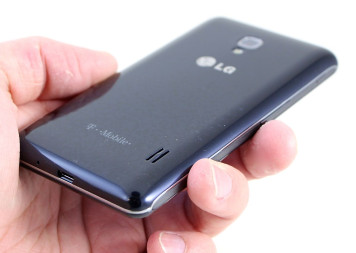 LG spits out an entry-level Android smartphone for T-Mobile. The budget-friendly Optimus F6 has a lot going for it, and a few things going against it, too.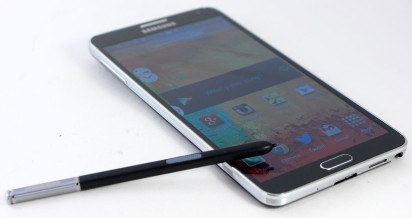 Samsung takes another stab at the Note phablet and might finally have a winner on its hands. Here's what we like and don't like about Samsung's latest large-screen Android smartphone.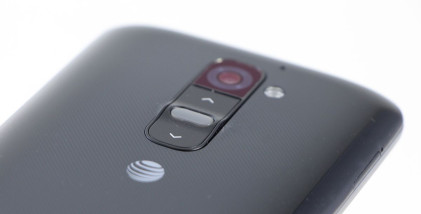 The LG G2 is a flagship smartphone that hopes to take on the Samsung Galaxy S4, HTC One, and others. It is bristling with technology, but stumbles here and there getting it all to work.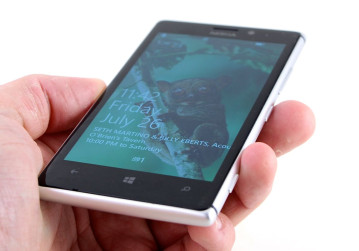 Nokia's Lumia 925 represents the current pinnacle of hardware design for Windows Phone, but it still doesn't get every feature right. See where the 925 shines and where it doesn't in Phone Scoop's full review.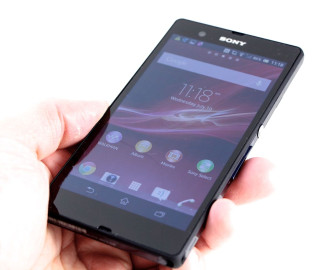 Sony delivers an excellent Android smartphone to the country's "upstart" carrier with the Xperia Z.
The Galaxy Exhibit is a compact Android smartphone from Samsung for T-Mobile. The Exhibit aims for the entry-level segment and manages to find its own niche in T-Mobile's lineup.