Review: Kyocera Milano for Sprint
Form Basics Extras Wrap-Up Comments 2
Is It Your Type? Body The Three S's
Nov 11, 2011, 2:45 PM by Eric M. Zeman
Kyocera kicks out an entry-level Android smartphone for Sprint in the Milano, a chubby sideways slider that has a full QWERTY keyboard for messaging and 3-megapixel camera. Here is Phone Scoop's full review.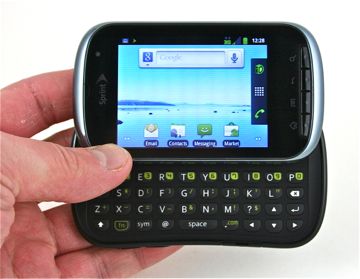 For some, tapping on glass displays just doesn't cut it, and there's simply no replacing a physical QWERTY keyboard. It's with these users in mind that Kyocera crafted the Milano, a sideways slider that looks like a quick messaging device, but packs Android. Here's our take on it.
really?
this phone has been out for about 2 months...
Yes.

It's a very busy time of year for new phones.