Metro's Latest Entry-Level Phone is the TCL ION X
Article Comments 2
Jan 25, 2023, 7:00 PM by Rich Brome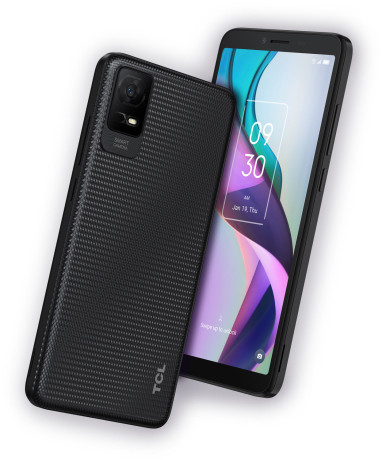 This Thursday, Metro by T-Mobile will start selling the TCL ION X for $119 (for new customers). This entry-level 4G phone has a 13 megapixel camera with automatic scene recognition. It also has a 6-inch display, 3,000 mAh battery, and a headset jack. The MediaTek Helio G25 chipset is paired with 3 GB of RAM. The 32 GB of internal storage can be augmented with up to 512 GB of additional storage via memory card. TCL also recently launched the ION Z with Cricket and US Cellular. The ION Z has even lower-end specs.
Metro's Latest Entry-Level Phone is the TCL ION X
TCL ION X Android smartphone comes to Metro by T-Mobile tomorrow. A new TCL smartphone will be hitting prepaid carrier Metro by T-Mobile tomorrow (January 26). Called "ION X," this Android 12 phone will cost only $119 for new customers. While that is an affordable price, the specifications aren't exactly exciting.
Who cares if the specs 'aren't exciting'? Budget phones in general are under-rated these days... so many people turn up their high-minded noses at budget smartphones that they seem to forget that those can still make calls, send texts and messages, s...
(continues)