Review: LG Vortex
Form Basics Extras Wrap-Up Comments 14
Is It Your Type? Body The Three S's Touch
Dec 8, 2010, 3:05 PM by Philip Berne
The LG Vortex brings the compact LG Optimus family to Verizon Wireless. Is this compact smartphone the black sheep of the flock?
AD article continues below...
Is It Your Type?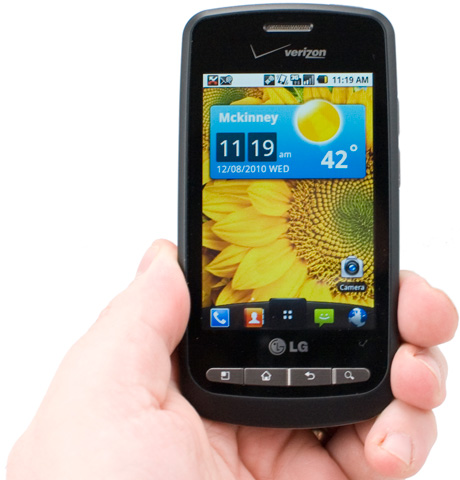 The LG Vortex is Verizon Wireless' version of the LG Optimus, a phone I've reviewed on Sprint and T-Mobile as well. The Vortex, like all the Optimus phones, offers a modern Android 2.2 system in a compact, touchscreen body. It packs all the same features of the other Optimus phones, though it launches at more than twice the price of T-Mobile's version. Is Verizon's LG Vortex worth paying for?
1 Thing thats incorrect with the review
The 3G Mobile Hotspot app is only $20 per month for 2gb not $30 stated in the review.
Again--
--why bother with an Android phone not powerful enough to handle Flash? It's inane.