Review: Samsung Fascinate
Form Basics Extras Video Tour Wrap-up Comments 11
Is It Your Type? Body The Three S's Touch
Sep 9, 2010, 4:49 PM by Philip Berne
The Samsung Fascinate brings the Galaxy S family to Verizon Wireless, and The Network teaches this Android every trick it knows. Is this the Galaxy to explore?
Is It Your Type?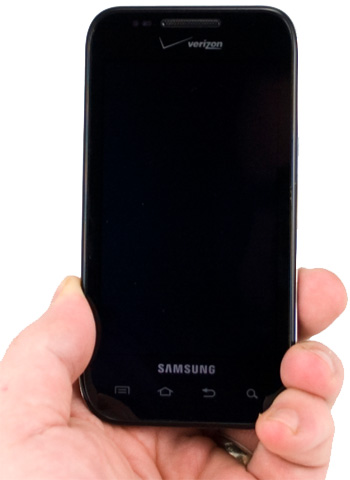 If you're looking for one of Samsung's signature Galaxy S phones with a giant Super AMOLED display and a high performance Android interface, the Samsung Fascinate is a relative late arrival to the party, but it comes packing superior storage and a few interesting extras. Is the Samsung Fascinate the phone you just can't live without?
"...the Fascinate has its benefits. It comes with the most storage of any Galaxy S phone..."
Simply not the case, Vibrant and Captivate, have 16GBs of internal ROM, and came out before this verizon version.
Facinate comes with 2gb internal 16gb microSD card
I dont understand why only 2gb memory? Very little in todats standard. The TMobile galaxy S version has 16gb and its also much smaller than the Verizon Droid models. Its a waste.
What about GPS not working?
Went in to local Verizon store in atlanta area.
Three minutes and still not GPS lock. I have heard firmware update sometime this month. Deal breaker for me right now. ☹️
Crippled by verizon!!
Sounds like a fair statement to me, crippled! Crippled! Crippled! No thanks verizon all stick with a real Android phone!
These phones are easy to root and remove all the crap. I know that shouldn't be the answer but it is.

As far as Bing, well, even easier, turn phone onto airplane mode, turn ON wifi, goto market, download google search bar. Install. I do know tha...
(continues)