Review: LG LX370
Form Basics Extras Wrap-Up Comments 2
Is It Your Type? Body The Three S's
Jul 29, 2009, 4:37 PM by Eric M. Zeman
LG's LX370 brings the simple basics to the table and does them well. It may lack star power, but those needing a phone for everyday needs ought to give the LX370 a look.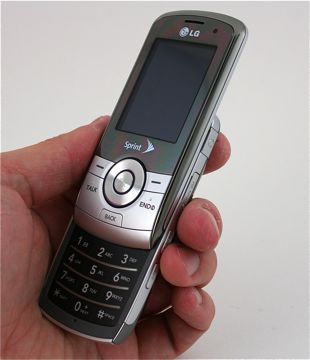 If you're looking for a run-of-the-mill handset for basic, everyday needs, the LG's LX370 for Sprint is probably going to fit the bill. It has a fair number of features and the easy-to-use Sprint OneClick user interface. It may fall flat in the thrills department, but the workhorse underneath is what's more important.
Curious... How do you pick what phones you review?
For a while, it seemed like just high-end phones. But I like things like this, for the people (like my Dad) that just want a phone and no thrills.
There are a few factors:
There is generally more demand for reviews of higher-end phones. There are generally: A. people who do a lot of research and are willing to spend more on a phone, and B. people who don't care as much and won't spend
...
(continues)