Review: Sanyo SCP-2700
Form Basics Extras Video Wrap Up Comments
Is It Your Type? Body The Three S's
Apr 22, 2009, 8:12 PM by Eric M. Zeman @zeman_e
Sanyo kicks out a slab-style texter for Sprint. The low price will appeal to the budget-minded, while its feature set will appeal to the messaging freak within.
AD article continues below...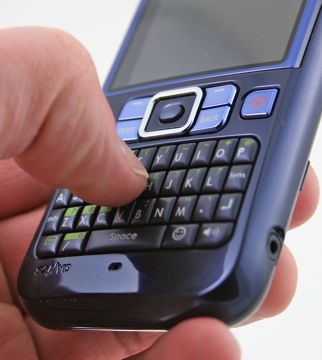 There's no doubt that messaging devices have become popular. Not all of them are affordable. Many cost $100 or more, and can be out of reach for the budget-minded. Enter the Sanyo SCP-2700. The 2700 offers Sprint customers an inexpensive option to get their messaging fix while on the go.
No messages