Wiko Drops a Better Ride for Boost
Article Comments 2
May 26, 2021, 1:43 PM by Rich Brome @rbrome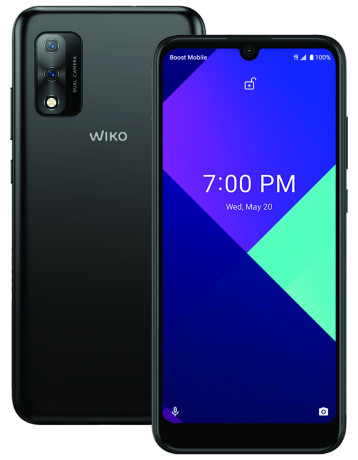 Wiko this week launched the Ride 3, an updated entry-level Android phone that Boost Mobile will sell for just $35. Compared to the Ride 2, the Wiko Ride 3 has a taller, more modern notched display, larger 3,400 mAh battery, faster MediaTek Helio P22 processor and more RAM (3 GB), 13 megapixel main camera, USB-C, and Android 11. It also has a headset jack and memory card slot. The Ride 3 is available now from Boost's web site. It will hit Walmart June 12th and Boost stores by the end of June. Wiko first entered the US market in 2019 with a single model for Boost Mobile: the original Wiko Ride. Although Wiko has yet to grow its presence in the US market, the company has consistently offered a new model in the Ride series each year.
What can be the cost of Manufacturing?
This unit is very affordable and probably just as efficient. It makes me wonder what the true cost of an Apple iPhone in 2021? I think its really possible that my iPhone 12 Max Pro all in costs under $200.00 while charging over $1200.00. I would like to see phones made to run on the IOS platform i the same way Android operates for all of the brands. Its surprising that Apple has not been Class Action sued to open up and allow real competition on the Apple platform. Samsung has their own proprietary software as well. Hasn't the patents run out yet?
You make some valid points but Apple is a profitable company because they charge $1000 for phones that everyone needs and you are correct, the Bill of materials is probably around $200. When they charge $100 more for a certain memory configuration, t...
(continues)