Apple Makes iOS8 Available to the Masses
Article Comments 2
Sep 17, 2014, 12:06 PM by Eric M. Zeman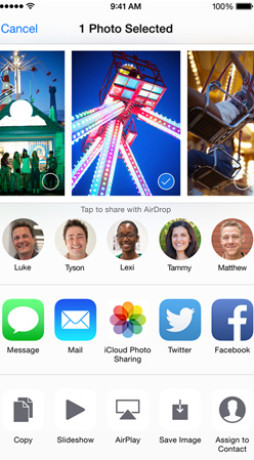 Apple today released iOS8 for the iPhone, iPad, and iPod Touch (5th gen). iOS8 offers a number of refinements to Apple's mobile operating system. Some of the new features include a new word prediction engine and support for third-party keyboards; family sharing for iTunes content; Continuity for seamless messaging across devices; revised gallery and camera apps that make sharing and editing easier; improvements to Spotlight search; the ability to send audio clips within text messages; and Health for tracking fitness and health apps. iOS8 is compatible with the iPhone 4s, 5, 5s, and 5c, as well as most iPads. It comes preinstalled on the iPhone 6 and 6 Plus, which go on sale September 19. The system update can be installed over Wi-Fi or via iTunes.
iOS8 iPad support
For sure iOS8 is available for the iPad2. I really didn't think it would still be getting the love from Apple.
It is often possible to put newer versions of iOS on older equipment, however this often has the result of making the older equipment basically unusable, like what infamously happened to the iPhone 3G is someone attempted to install iOS 4.0 on it.