Cricket Prices iPhone 5s at $599, iPhone 5c at $499
Article Comments 4
Oct 25, 2013, 7:20 AM by Eric M. Zeman @phonescooper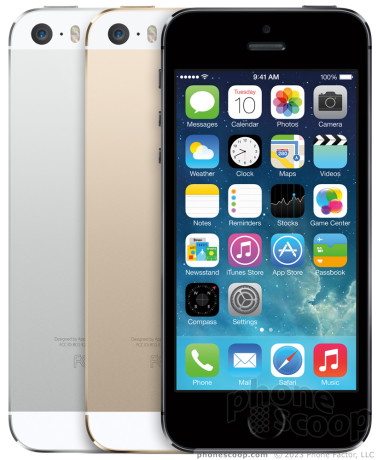 Cricket Wireless today made available the Apple iPhone 5s and 5c. Cricket customers may buy the new iPhones at Cricket retail stores or via Cricket's web site. Cricket is only selling the 16GB models. It is charging $599.99 for the iPhone 5s and $499.99 for the iPhone 5c. Cricket also offers device financing. Well-qualified customers can get the new iPhones for as little as $25 down and payments as low as $21 per month (for iPhone 5c). Service plans start at $50 for unlimited talk, text, and data. Cricket does not require contracts.
more info at Cricket Wireless »
iJunk is a fashion statement.
Anyone "in to" the smartphone scene is so over iTrash at this point.

These phones are JAILED, expensive, and still vendor locked and we are all sick of paying top dollar for a phone.
global versions??????
anyone know if this is global versions??????? 😲 😲 😲
arent they already global, they support GSM, WCDMA, CDMA and LTE and lot of frecuencies!!
Yes the Cricket iPhone 5s/c are world phones, but they are not unlocked. If you purchase a Cricket iPhone it will work only on Cricket, but if you have the service for six months, you can contact customer service and they will unlock the phone for yo...
(continues)