AT&T Asking $249 for Samsung Galaxy S 4
Article Comments 22
Mar 28, 2013, 9:23 AM by Eric M. Zeman
updated Mar 28, 2013, 9:26 AM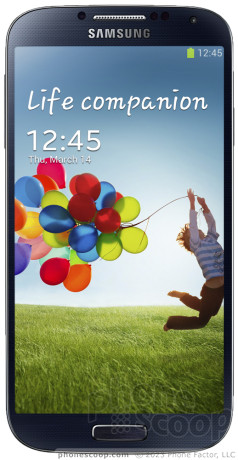 AT&T today announced that it will begin accepting preorders for the Samsung Galaxy S 4 beginning April 16. AT&T is asking $249 for the Galaxy S 4, though AT&T did not specify which storage option it is offering (the S 4 comes in 16GB, 32GB, and 64GB variants). AT&T also did not say when the device will be available for purchase. AT&T recommends interested customers sign up for more information on its web site. The $249 price point requires a two-year contract. T-Mobile USA recently announced that it will begin selling the Galaxy S 4 May 1 for a downpayment of $99.
Finally
ATT customers have been calling since Samsung announced this phone wanting to know when they can get their hands on this phone.. Although I dont know how happy they will be with $249, even after I tell them it saves them from paying no commitment at time of purchase.
It looks like all the carriers will be releasing on May 1. Since ATT and Tmobile have both announced the same release date. 🙂. I wonder why Sprint and Verizon havent announced yet. 😛
$249??? really. I'm sorry I just don't see it being worth another $50 over $200. I get that we still charge $200 for the SIII and Note 1 but they're both nearly a year old and it's time to start coming down to avoid stupid things like this.
T-Mobile option for $99
is that with a $10/month X12 months phone payment? or $20/month for 24 months phone payment? One may be worth it....the other not a chance. I am confused!
It will more than likely be the $20/month for 24 months, but you can pay it off at a faster rate if you would like.
Insider, you say if $20/mo for 24 month, not a chance..but what if with that $20/mo, T-Mobile's plan is still a lot cheaper?
Price?
I hope that 249.99 is for 32gb ver. It will be hard to justify that for 16gb.
My best guess is that's the 16 and not the 32 but I could be wrong.