Samsung Galaxy S 4 to Reach Seven Carriers Before May
Article Comments 17
Apr 17, 2013, 7:00 AM by Eric M. Zeman
updated Apr 17, 2013, 7:27 AM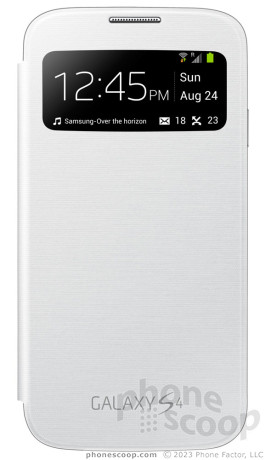 Samsung today announced that the Galaxy S 4 will be available from seven different wireless network operators before the end of April. The four national carriers, AT&T, Sprint, T-Mobile USA, and Verizon Wireless, as will smaller carriers U.S. Cellular, Cricket, and C Spire, will each have customized variants of the device specific for their 4G LTE and 3G networks. Samsung said that individual carriers will announce exact availability and pricing during the course of the next few weeks. In addition to carrier availability, the GS4 can also be purchased at various electronics stores, including Best Buy and Best Buy Mobile, Costco, Radio Shack, Sam's Club, Staples, Target, and Wal-Mart. The Galaxy S 4 has a 5-inch FHD display, 1.9GHz quad-core processor, 13-megapixel camera, Android 4.2.2 Jelly Bean, and tons of Samsung software, including Air View and Air Gesture, Drama Shot and Eraser Shot, and Easy Mode and a customizable notification tray. Last, Samsung revealed a few more details about accessories for the GS4. The S View Flip Cover has a window through which GS4 owners can read text messages, answer or reject calls, and view the battery status. The S View Flip Cover, which is sold separately, retails for $59.99. Availability details of the cover were not shared.
almost time
a new smartphone will soon be out. It is almost time for all the Apple fanboys to blast it with negative reviews and tell us why their I phone is so much better, even though the specs blow it away.
for the Android fanboys excited over a phone. It's time for Android fanboys to get all wet over specs when it's just a phone. 🙄
1.9ghz quad- core, 441ppi, heck, the IPhone still doesn't even have NFC, does it even have Wi-Fi Direct?

Damn, the IPhone sure does evolve slowly!

A couple of months ago I bought a 64GB card on Amazon for only $46.99, awesome price for a 64G...
(continues)
First time I have seen this smart cover
I really like it.
I'd like it if it was $15 instead of $50 🤣