Samsung Galaxy S10e
Info Photos News Forum 4 Hands-On ›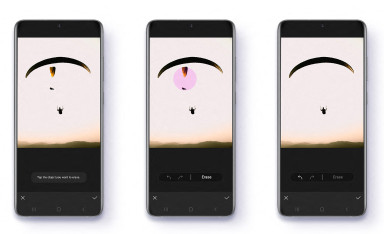 Samsung today announced the availability of its One UI 3.1 software update, which brings select software features of the new Galaxy S21 series to most higher-end Galaxy phones from 2020 and 2019. New features include an improved "Single Take" camera mode, which captures a variety of still and video formats simultaneously. It also brings Object Eraser (shown), an intelligent photo editing tool to cut out unwanted parts of photos. "If you want to edit out distracting objects, simply tap the area you wish to remove and it will be automatically selected and deleted." Other new features include Private Share, to control who is allowed access to the content you send and how long it is available, and Eye Comfort Shield, which automatically adjusts the display's blue light output based on the time of day. Finally, there's Multi Mic Recording, which, when in Pro Video mode, allows you to simultaneously record audio through both your phone and a connected Bluetooth. The One UI 3.1 update is available starting today for the following Galaxy phones: S20 series, Note20 series, Z Fold2, Z Flip, S10, Note10, Fold, A71, A51, A90, A80, A70, and A50. All of those phones will receive the new Single Take, Object Eraser, Private Share, and Eye Comfort Shield features. Multi-Mic Recording will only be available on 2020 flagship phones: Galaxy S20 series, S20 FE, Note20 series, Z Fold2, and Z Flip 5G.
---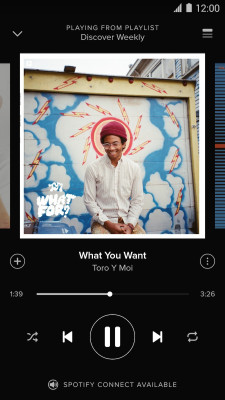 Spotify comes pre-installed as the default music-streaming app on all Samsung Galaxy S10 series phones globally, and US models come with six free months of Spotify Premium. Phones eligible for the free-six-months offer will also include the Galaxy Fold and certain A-series models. To be eligible, customers must be new to Spotify Premium / Unlimited, having never paid for it or used a trial offer. Spotify is also integrated with Samsung's Bixby assistant, including content and recommendations on the Bixby home screen.
---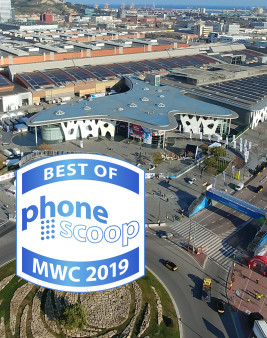 Each year, we trek to Barcelona to check out the mobile industry's latest and greatest at the industry's largest trade show: MWC. It's not all great, so after seeing it all in person, we pick out the real winners for our Best of MWC awards. This year, a lot of exciting phones were announced, including the first commercial 5G and foldable phones. Four of them really stood out.
---
Samsung's newest software will allow the controversial Bixby button on its phones to activate a custom action instead of Bixby. The change will be available on new S10 phones as well as older S9, S8, and Note phones.
---
The Samsung Galaxy S10 series covers a wide range of prices, from $750 up to $1,600 for the best S10+, the Ceramic edition with 12 GB RAM and 1 TB storage. Although Samsung initially announced pricing only for the lowest-memory configuration of each S10 model, US carriers have now revealed additional details and deals, including pricing for the high-memory configurations, and monthly payment options. The pricing of the Galaxy S10 series is remarkably consistent across all US carriers, with up-front pricing being identical, and monthly options working out to an even split of the up-front price across the full term of the payment plans, with no interest. Most carriers are also offering special deals for multiple phones and/or adding lines to existing plans. Read on for full details.
---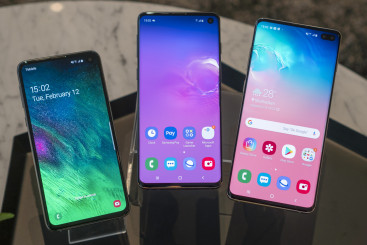 The new Samsung Galaxy S10 isn't just one or two phones, but a series of four phones. We spent some time with the S10e, S10, S10+, and S10 5G. How much smaller is the S10e? What did they leave out to make it cheaper? How huge is the S10 5G? And does the whole lineup live up to the legacy of the Galaxy S line on its tenth anniversary? We have your answers.
---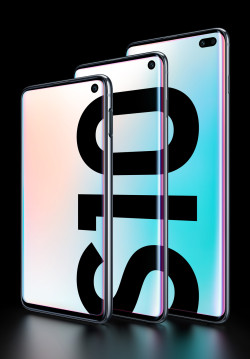 The tenth edition of Samsung's Galaxy S series of flagship phones includes, for the first time, four different models spanning a range of sizes and price points. Samsung announced the Galaxy S10 series today at an event in San Francisco. In addition to the standard S10 and (larger) S10+ that mirror pervious years' offerings, Samsung also revealed a smaller, cheaper S10e, as well as the S10 5G, which is even larger than the S10+. All of the S10 models include the new, top-end Snapdragon 855 processor, Cat. 20 LTE, a new "Dynamic" AMOLED display with hole-punch design and HDR10+, and two-way wireless charging that can charge other phones or accessories. For photography, they all include the same 12-megapixel main camera as the S9 (with dual-pixel and dual-aperture technology), a 16-megapixel wide-angle camera, and a new 10-megapixel, auto-focus front camera that can record 4K video. All models keep the 3.5mm audio jack, as well as IP68 rating for water-resistance. Most S10 models (the S10e excluded) also have an ultrasonic fingerprint reader embedded in the display, a third camera on the back for telephoto shots, an Infinity Edge display that curves at the sides for thinner bezels, heart rate sensor, and a minimum of 8 GB of RAM / 128 GB built-in storage. The S10 5G also adds 3D depth cameras to both the front and back and 25W fast charging. The S10, S10e, and S10+ go on sale worldwide March 8th, with pre-orders available starting tonight at midnight Eastern time. Those models will be available in the US in Prism Black, Prism White, Prism Blue, and Flamingo Pink (which is based on Pantone's color of the year, Living Coral). Pricing will be the same unlocked and at all major US carriers: The S10e will start at $750, the S10 at $900, and the S10+ at $1,000. Variants with added memory will cost more. All four top US carriers will offer all four models. Those who pre-order the S10 or S10+ will receive a free set of Galaxy Buds fully wireless earbuds (normally $129). Samsung is also offering trade-in deals worth up to $550. The S10 5G will be available in the 2nd quarter, first with Verizon before the middle of the year, followed by AT&T, Sprint, T-Mobile, Spectrum, and Xfinity "at a later date this summer." Read on for more details.
---
A television ad for the unannounced Samsung Galaxy S10 has aired in Norway, and it confirms several of the key features of the device. The ad clearly shows an ultrasonic fingerprint reader, "hole-punch" display, three rear cameras, and reverse wireless charging that can charge new wireless earbuds.
---