Apple iPhone Xs Max
Info Photos News Forum 4 Our Review ›
AT&T and Verizon Wireless have confirmed that the latest system update for iPhones from Apple has made it possible to support the eSIM on their networks. AT&T is activating eSIM support on the iPhone XS, iPhone XS Max, and iPhone XR starting today. It won't cost AT&T subscribers to use the feature. "AT&T does not charge for a SIM Card/eSIM Card for device upgrades or new lines of service," said the company in a statement provided to Fierce Wireless. Verizon told Fierce that it will initiate support for the eSIM starting tomorrow, December 7. T-Mobile is still working to make eSIM happen, but has not provided a timeline for bringing the feature to its customers. The eSIM in the newer iPhones allows the devices to act as though they have dual SIM cards. Owners can designate one SIM as the primary and use that for calls, messaging, and data. The secondary SIM acts as a separate account and can handle calls and texts.
---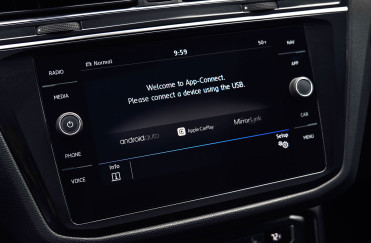 iPhone owners will soon be able to unlock and start their Volkswagen using Siri commands. Volkswagen of America today said it is bringing Siri support to its VW Car-Net mobile app. In order to access voice commands, iPhone owners will need to have iOS 12 installed on their phone and a compatible car. Once properly setup, owners will be able issue Siri commands to lock and unlock their car, check estimated mileage (fuel or charge), and turn on flash or honk and flash commands. The feature supports Siri shortcuts, allowing people to set up personalized phrases for tasks such as turning on the defroster or climate controls, or locating their car with a "where is my car" command. The VW Car-Net app already allows people to control certain aspects of their car via smartphone. Volkswagen didn't immediately say which models are compatible with the new Siri integration.
---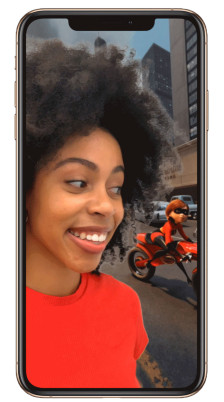 Apple today provided an update to Clips, its app for creating and sharing videos on the iPhone and iPad. First, the new version of Clips adds a half dozen Selfie Scenes, which are Apple's 360-degree background environments that let people put themselves into a 3D scene. The new Scenes rely on the TrueDepth camera on the newer iPhones and iPad Pros so people can record themselves against animated backdrops, such as from "Incredibles 2." Clips gains three new filters, too, including black and white comic book, monochrome watercolor, and aged film. There are new posters for creating title cards with fun scenes. Fresh stickers and text labels let people dress up their Clips, and 17 new soundtracks mean users can add background music to their Selfie Scenes. Clips 2.0.5 is free to download from the iTunes App Store. It is compatible with devices from the iPhone 5s and up, and the iPad Air, and up. Selfie Scenes requires a device with a TrueDepth camera.
---
Verizon Wireless will not support Apple's dual-SIM technology at first due to a software bug that degrades service. The new Apple iPhones (Xs, Xs Max, Xr) support dual-SIM functionality thanks to one physical SIM and one eSIM. The way dual-SIM phones typically work is to designate a primary SIM for voice, text, and data, with a secondary SIM handling voice and messaging through a second subscription. Many dual-SIM phones allow you to switch which SIM is designated as the primary/secondary at will. With the new iPhones, a third option exists that uses the primary SIM for iMessage and FaceTime, and the secondary for data. According to PCMag, when a Verizon physical SIM is designated as the secondary account, it drops to 2G CDMA data, which is slow, not widely available, and doesn't support MMS. Verizon confirmed the issue to PCMag and said it is working on a fix. "Wireless customers will be able to activate Verizon service eSIMs as soon as we're confident you'll be able to have the great, high-quality service you expect from us on both your primary and secondary line. If you are a Verizon customer and you activate another carrier's service on your iPhone's eSIM, your Verizon service will be degraded due to the current software configuration. We believe these concerns will be resolved quickly and you should be able to add our great Verizon service on your secondary line before the end of the year." Verizon said that until the secondary SIM supports all its LTE-based services, it won't activate service on any eSIM for now. Apple is activating the dual-SIM feature on its new iPhones today via iOS 12.1.
---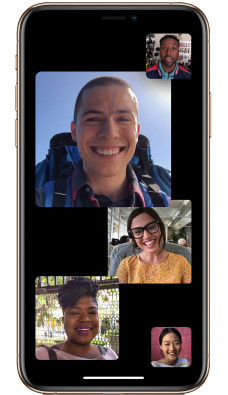 Apple today said it will release iOS 12.1 to the iPhone and iPad on Tuesday, October 30. The updated platform contains a number of new features. For example, all devices will be able to conduct Group FaceTime calls with between 2 and 32 participants. Group FaceTime chats are able to intelligently and automatically prioritize the active speaker in group sessions. Group chats are also integrated with iMessage, feature a silent ringer, and are encrypted end-to-end for privacy. The system software also introduces 70 new emoji that are more representative of peoples' individual appearances. The iPhone Xs, Xs Max, and Xr gain real-time depth control when shooting portrait photos. Last, these same phones gain access to the built-in dual SIM functionality, allowing owners to add service from a second carrier if they wish. iOS 12.1 will be free to download and install starting midday.
---
Apple plans to adjust its software to appease owners of its newest iPhones. Some users complain that pictures captured with the user-facing camera produce images with skin that is overly smooth. The result is lost detail and an unnatural look. Apple explained to the Verge that the Smart HDR tool on the new iPhones is selecting the wrong frame when processing HDR selfies. Smart HDR works by taking a number of exposures and then merging elements of them together into a single frame. The software is sometimes choosing a frame with a longer exposure time as the base image, which results is a small amount of blur and smoothness in the end result. Moving forward, Apple will update the software to base its Smart HDR photos on frames taken with a shorter shutter speed, which generally produces cleaner, sharper results with more detail. The end product should be selfies that look less doctored. Apple will include this update in iOS 12.1, which it is expected to release to the public soon.
---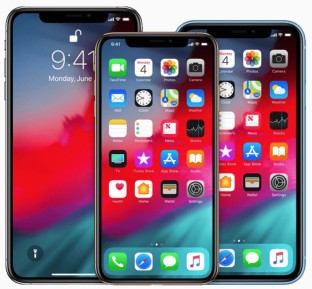 The iPhone XR goes on sale Friday, October 26, and Apple has revealed what it will cost to repair the device should it break. If the screen is broken accidentally due to mishandling, or if the screen breaks on its own, and the device isn't covered by AppleCare+, Apple will charge $199 to repair it. Other breakages for the iPhone XR, such as a cracked rear panel, will cost a weightier $399 to repair. These same repairs cost $279/$549 for the iPhone XS an $329/$599 for the iPhone XS Max. iPhone owners who opt for AppleCare+ will see far lower repair costs. Apple charges AppleCare+ subscribers a straight $29 deductible for screen repairs and a $99 deductible for all other repairs across its entire iPhone range. The standard price for AppleCare+ is $199, which can be broken down into monthly payments if needed.
---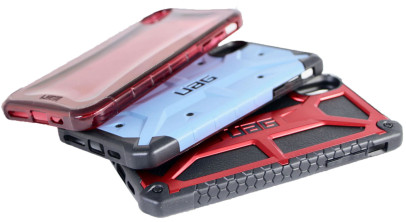 Urban Armor Gear (UAG) makes a broad range of protective cases for today's top smartphones. The UAG Plyo, Pathfinder, and Monarch Series (for the Apple iPhone Xs Max) span from simple to industrial, and offer a high degree of protection.
---
Apple today made iOS 12.0.1 available to iPhones and iPads. This is the first public update since Apple released iOS 12 last month. The goal of today's update is to resolve performance issues and stamp out bugs that were part of the initial public release. For example, iOS 12.0.1 tackles a problem that prevented some iPhone Xs devices from charging properly via the Lightning port. It resolves a problem that caused iPhone Xs devices to join 2.4 GHz WiFi networks instead of 5 GHz networks. It fixes an issue that made Bluetooth unavailable, and a problem that prevented subtitles from appearing in some apps. It also restores the original position of the ".?123" key on the iPad keyboard, which had been switched with the emoji key. iOS 12.0.1 is free to download from Apple.
---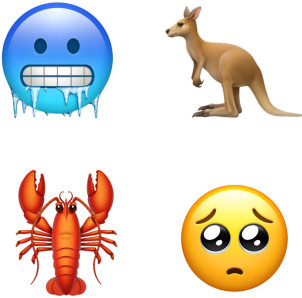 Apple today provided some clarity on the arrival of more emoji for iOS devices. Earlier this year, the iPhone-maker committed to adopting more than 70 new emoji that are based in Unicode 11. Unicode 11 brings new representation for emoji with options for red hair, gray hair, curly hair, and no hair, as well as more food, animals, sports, and other items. Apple says the new emoji will soon arrive on the iPhone and iPad via iOS 12.1. Separate updates to watchOS and macOS will bring the same new emoji to Apple's smartwatch and computers. In addition to the emoji, iOS 12.1 fixes certain iPhone bugs, such as the inability to charge when locked. Apple seeded developer and public betas of iOS 12.1 today and will likely test the update for several weeks before offering it to everyone.
---
Qualcomm has taken yet more action against Apple, which it alleges stole trade secrets and offered them to Intel in a bid to improve Intel's modems. This year's iPhones rely solely on Intel modems, rather the a mix of modems from Intel and Qualcomm, in part because Apple and Qualcomm are locked in a legal dispute over patents and licensing fees. Qualcomm claims Apple broke a software licensing agreement and shared confidential information about Qualcomm's modems with Intel engineers. Qualcomm accused Apple of undertaking a "multi-year campaign of sloppy, inappropriate and deceitful conduct ... for the purpose of improving lower-quality modem chipsets, including those manufactured by Intel, a competitor of Qualcomm, to render such chipsets useable in Apple devices with the ultimate goal of diverting Qualcomm's Apple-based business to Intel." Qualcomm claims to have evidence to back up this claim thanks to software clues it has found in Intel's modems. Qualcomm is seeking to add this complaint to its existing lawsuit so that it doesn't need to file a separate case. Apple has not responded publicly to the new allegations.
---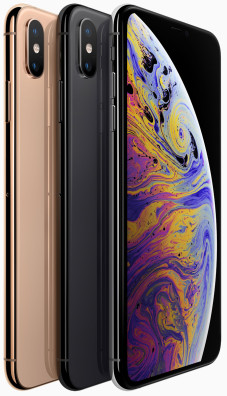 Sprint plans to support the eSIM found in the Apple iPhone Xs and Xs Max, reports PCMag. Earlier this week, Apple published a list of carriers that will support the eSIM and Sprint's name was conspicuously absent. AT&T, T-Mobile, and Verizon were represented by Apple on stage. According to PCMag, Sprint's absence from the list was merely a matter of timing. The company will support the eSIM when it goes live later this year. The eSIM in the iPhone Xs and Xs Max will give owners the flexibility to switch carriers using software rather than a physical SIM card. The eSIM serves as a way for iPhones to add service from a second carrier when used in partnership with the physical SIM. Dual-SIM phones are common in some Asian markets, but have yet to fully penetrate western markets. This is the first time Apple has offered a dual-SIM device to U.S. consumers. Some MVNO carriers hope to use Apple's eSIM as well, says PCMag. TruPhone and GigSky, for example, are already on the list, while smaller providers Ting and Wing are working on it. Apple says the eSIM will not function immediately; it will be enabled by a software update to the iPhone Xs and Xs Max later this year.
---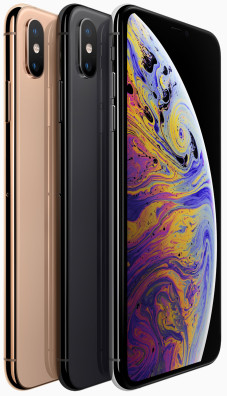 Apple today announced the iPhone Xs and iPhone Xs Max. These devices are upgrades to last year's iPhone X and feature the same design. The new iPhones have an all-screen look with a notch at the top of the display. The front and back surfaces are made of glass and a stainless steel frame is in between. The Xs maintains the same 5.8-inch size as last year's phone, while the Xs Max pushes the screen size to 6.5 inches. Apple says it uses new glass that is the most durable ever on a mobile device. The OLED displays support Dolby Vision and HDR10, with a 60% greater dynamic range. The screens have True Tone for accurate whites, as well as 3D touch and 120Hz touch response. The iPhone Xs and Xs Max will be sold in gold, silver, and space gray. The phones are rated IP68 for protection against water, dust, and other liquids. Apple has improved the stereo speakers, giving them a wider sound stage. The 10x features an improved Face ID with better sensors and faster performance thanks to quicker algorithms. In order to power the new iPhones, Apple designed the A12 bionic, with a 7nm process, 6-core CPU (2 high-performance, 4 efficiency cores), 4-core GPU (50% faster), and an 8-core neural engine with dedicated machine learning. Apple says the device can process far more real-time information for the camera, Animoji, selfie scenes, and more. The A12 Bionic helps Apple bring new tools to the iPhone's camera. The Xs has a two-camera system, each with a 12-megapixel sensor. The main lens features a wide-angle field of view at f/1.8 while the secondary lens features a telephoto view at f/2.2. The cameras have optical image stabilization. The A12 Bionic can perform 1 trillion calculations on the photos to improve them. The selfie camera has a 7-megapixel sensor and uses the IR sensor to deliver depth information for portraits. The new Smart HDR feature relies on the A12's neural engine to enhance color and improve exposure. The improved portrait shooting allows people to adjust the background blur with a new depth-of-field slider in the editing tool. The iPhone can now record stereo sound with video. Apple says the battery should deliver 30 more minutes of uptime when compared to the iPhone X, and the Xs Max delivers 90 more minutes. The new iPhones introduce gigabit LTE, dual SIM card support (with dual SIM, dual standby provided by eSIM), wide support for worldwide LTE bands. Apple says AT&T, T-Mobile, and Verizon will support this dual SIM technology, which includes one physical SIM and one eSIM, this year. The iPhone Xs will start at $999 and the Xs Max will start at $1099. Both will be available in 64 GB, 256 GB, and 512 GB options. Preorders for the new iPhones start September 14, with in-store availability on September 21.
---