Huawei Mate 9
Info Photos News Forum 14 Hands-On › Our Review ›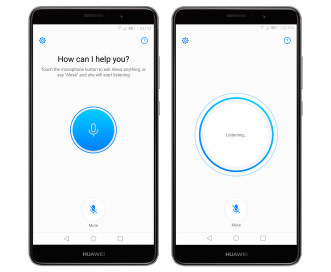 Today at 3pm ET, users of the Huawei Mate 9 will be able to update their phones over the air to support Amazon's Alexa voice assistant. The Mate 9 is the first phone to have built-in access to Alexa On The Go. Currently, other phones can only access Alexa when used with a hardware accessory of some kind. Users must launch the new Huawei Alexa app before they can talk to Alexa. The app synchronizes with the user's Amazon account and the same Alexa configuration used at home with any Echo and Echo Dot devices the user may have. Alexa On The Go can be used to control smart-home devices, get personalized news updates, listen to podcasts, make restaurant reservations, get weather, access personal calendar info, and play hands-free games such as Jeopardy and 20 questions. It also supports placing orders with Amazon.com, Starbucks, pizza chains, and movie theaters. Huawei is working on future updates to the Alexa integration that will enable voice activation (instead of manually launching the Huawei Alexa app), setting timers and alarms on the phone, and music playback. The current rollout applies only to U.S. versions of the Mate 9; it will roll out to other markets that Amazon supports at a later date.
---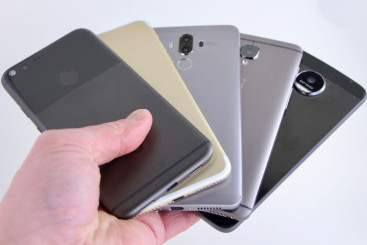 Unlocked smartphones let you use your device on the carrier of your choice, whether at home or travelling overseas. Though unlocked phones tend to be pricey, you can't really put a price on the freedom they offer. Here are our picks for the five best flagship-class unlocked phones available right now.
---
Huawei today said it will begin selling the Mate 9 flagship smartphone in the U.S. starting January 6. The device will be available online, unlocked with support for U.S. GSM/LTE networks. It costs $599. Moreover, the device will gain support for Amazon's Alexa voice assistant in a future software update. Huawei didn't say when Mate 9 owners can expect to begin saying, "Alexa," for requests.
---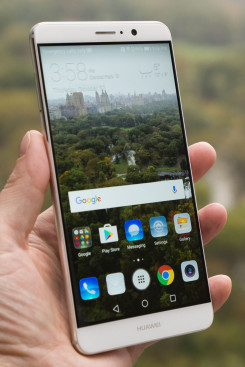 Huawei's Mate series is the company's take on the high-end phablet, competing with phones like the Samsung Galaxy Note7. Perhaps seizing on the opportunity presented by the flaming Note7 fiasco, the Mate 9 marks the first time Huawei will sell its Mate series in the U.S. Past Mate models have impressed us with high-quality hardware and good performance. How does this year's entry stack up? Read on to find out.
---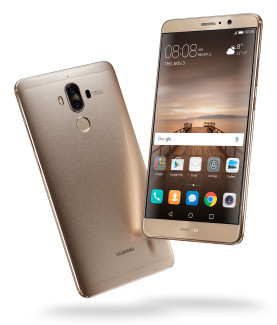 Huawei today announced the Mate 9, the latest iteration of its flagship, large-screen Mate series. Unlike most previous flagship Huawei phones, this model will come to the U.S. Key specs include a 5.9-inch full-HD display, an evolved version of the Leica dual-camera system found in the P9, a Kirin 960 processor, 4 GB of RAM, 64GB of storage, memory card slot, NFC, IR port, and a USB Type-C connector supporting fast charging. Its unibody metal design also contains a 4,000 mAh battery. The Mate 9 runs Android 7.0 with version 5.0 of Huawei's EMUI OS tweaks. The camera supports bokeh, HDR, panorama, light painting (long exposure) and RAW capture. The Mate 9 will come in five colors: Space Gray, Moonlight Silver, Champagne Gold, Mocha Brown, and Ceramic White. Pricing and launch date for the U.S. will be announced at a later date. A special Porsche Design variant will be available only in other markets.
---