5 Best Unlocked Smartphones
Article Comments 3
Feb 14, 2017, 2:00 PM by Eric M. Zeman
Unlocked smartphones let you use your device on the carrier of your choice, whether at home or travelling overseas. Though unlocked phones tend to be pricey, you can't really put a price on the freedom they offer. Here are our picks for the five best flagship-class unlocked phones available right now.
Advertisements article continues below...
Background
The phones sold at carrier stores are by-and-large locked to the carrier that sells them. There are exceptions, but for the most part an AT&T-branded phone will only work on AT&T's network and so on. The benefit of buying a carrier device is that you can spread out the cost over 12-24 months, making that $700 price tag more palatable. At the same time, device financing ties you to that carrier until the device is paid off. That stinks.
This is why unlocked phones are so appealing. Removing the financial obligation to your carrier allows you to insert any SIM card in an unlocked phone for service. Have a T-Mobile account at home, but want to use Vodafone in the U.K.? Go for it! The downside? You almost always have to pay full price for an unlocked handset. When you're looking at high-end smartphones, that means shelling out a lot of green all at once.
Where do unlocked phones work? Most include GSM (2G), HSPA (3.5G), and LTE (4G) radios, while a few also include CDMA (Sprint/Verizon 3G) radios. The vast majority of unlocked handsets will operate well on AT&T and its Cricket Wireless prepaid service, as well as T-Mobile and its MetroPCS prepaid service, not to mention a good selection of carriers overseas. Unlocked support for Sprint and Verizon is more limited, but not entirely out of the question if you know what to look for. It all depends on which LTE bands are supported inside the phone.
1. Google Pixel / Pixel XL
Google's Pixel phones offer a lot to like. The hardware is perhaps a little ho-hum compared to the eye-pleasing designs pushed out by Samsung, but the Pixel and Pixel XL are still well-made (by HTC, no less) and deliver a fine experience for those who like metal-body handsets. The Pixel XL's high-resolution screen, in particular, is appealing as a tool for virtual reality. More importantly, the camera is very good and Google gives Pixel owners unlimited storage of full resolution photos and 4K video. The battery is about average, but wireless performance is good for an unlocked handset.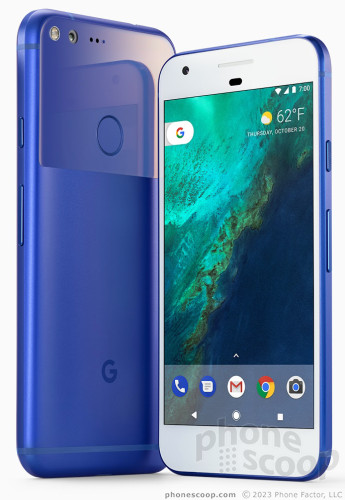 The Pixels belong to a small fraternity of devices that actually run the latest version of Android 7 Nougat. More importantly, the Pixel and Pixel XL run an unadulterated version of Android 7 with the Pixel Launcher on board. That means some neat exclusives, such as the Google Assistant and a commitment from Google for consistent system updates.
The 32 GB models cost $649 for the Pixel and $769 for the XL. The 128 GB models cost $100 more each. Verizon sells the Pixel with a two-year financing plan — but so does Google. You can snag the Pixel starting at $27 per month, or the XL starting at $32. The phones support LTE Bands: 1 / 2 / 3 / 4 / 5 / 7 / 8 / 12 / 13 / 17 / 20 / 25 / 26 / 28 / 29 / 30 / 41, which make them widely compatible with networks around the world.
If you want the best of Android and Google services, the Pixel / Pixel XL are the only choice. Buying directly from Google gets you the unlocked version with the option to finance.
2. Apple iPhone 7 and 7 Plus
Apple's iPhone 7 and 7 Plus may not be all that different from the iPhone 6 or iPhone 6s generations of hardware, but they are still worth your while. Apple's hardware is outdated, but still high quality. You'll get a good screen, excellent wireless performance, and outstanding camera results. The battery on the 7 Plus is truly amazing. Some might gripe about the lack of a headphone jack, but the waterproof chassis will save the iPhone 7 from the worst spills or accidental dunks in the pool.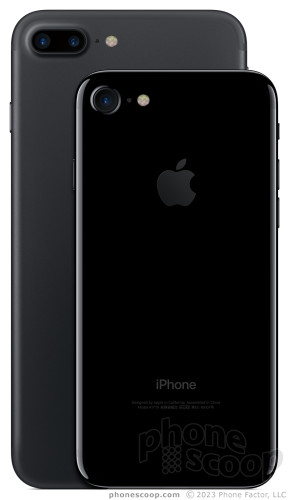 The user interface from Apple is clean and easy to use, has a wide selection of apps, and useful tools like 3D Touch. Apple updates most of its devices with the latest version of iOS on a regular basis.
Though all the national carriers sell iPhones, Apple will let you pick up an unlocked variant through its web site or at an Apple Store. The iPhone 7 starts at $649 and the 7 Plus starts at $769. To get the unlocked model you'll have to pay full price at the register, or finance the phone through Apple's credit card partner. BarclayCardUS will let you buy an iPhone 7 interest free (as long as you have good credit) if you pay it off in 18 months. Both iPhone support LTE Bands: 1 / 2 / 3 / 4 / 5 / 7 / 8 / 12 / 13 / 17 / 20 / 25 / 26 / 27 / 28 / 29 / 30 / 40 / 41, which, again, makes them highly compatible with global LTE networks.
Be sure to tell Apple you want the "SIM-free" version, which offers the most flexibility for connecting to LTE networks both in the U.S. and abroad.
3. Huawei Mate 9
Huawei's flagship handset is a near masterpiece for the Android set. The Mate 9 is really big thanks to the 5.9-inch screen, but has a pleasing design, lightning fast fingerprint reader, and unique dual-camera system. I wish Huawei had selected a higher-resolution display, but the battery life is absolutely amazing. It delivers ample support for LTE bands, two SIM cards, and other niceties such as expandable storage.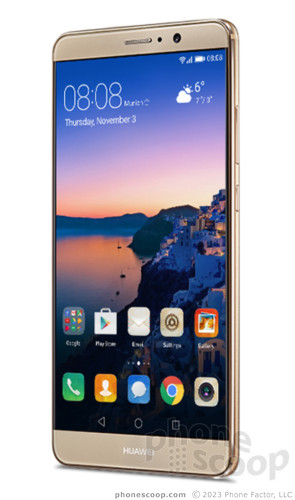 The phone ships with Android 7 and a rather aggressive user interface skin from Huawei. Most apps and services run flawlessly. It supports LTE Bands: 1 / 2 / 3 / 4 / 5 / 7 / 8 / 12 / 17 / 20 / 26 / 28 / 29 / 40 / 41, which is a very good selection.
Huawei sells the phone via its own web site, but also through U.S. online retailers including Amazon, BestBuy, and Newegg. The Mate 9 costs $599, which is a bit less than the Pixel and iPhone. Amazon and BestBuy will offer you interest-free financing through their own branded credit cards (generally over 12-24 months), but Newegg requires the full price.
4. OnePlus 3T
Most people probably haven't heard of OnePlus, as this burgeoning, China-based maker of cellphones is still trying to find a clear path into the U.S. market. That shouldn't put you off, as OnePlus makes fine hardware and the OnePlus 3T in particular is a great phone.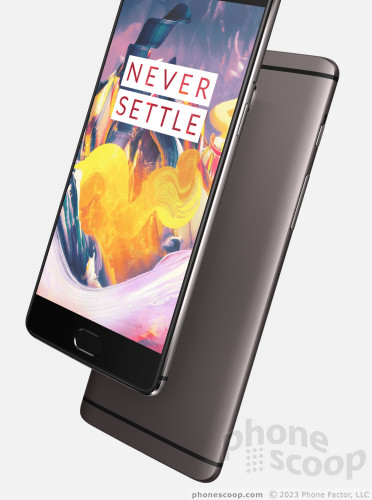 Things I like about the 3T: great design and build quality, excellent screen, good wireless and battery performance, and a solid camera. OnePlus did a fine job in creating a usable handset that boasts solid specs, but doesn't break the bank.
It runs a modified version of Android that OnePlus calls OxygenOS. Don't let the nomenclature put you off: this thing runs really smoothly and is easier to use than the Mate 9's clunkier software. Moreover, OnePlus has already updated the 3T to Android 7 Nougat. It supports LTE Bands: 1 / 2 / 4 / 5 / 7 / 8 / 12 / 17 / 30, which isn't the broadest range, but is still more than adequate for use in the U.S.
At $439, the OnePlus 3T is a relative bargain. It's much less painful to pick up than the Pixel or iPhone, and it's nearly as good. You can find it online via OnePlus' web site. It comes in 64 GB and 128 GB variants. I couldn't find any financing options.
5. Motorola Moto Z Play
Motorola has a whole series of Z-branded smartphones. The Z Droid, Z Force Droid, and Z Play Droid are all sold by Verizon Wireless. The good news here is that Motorola offers an unlocked version of the Z and Z Play through its web site.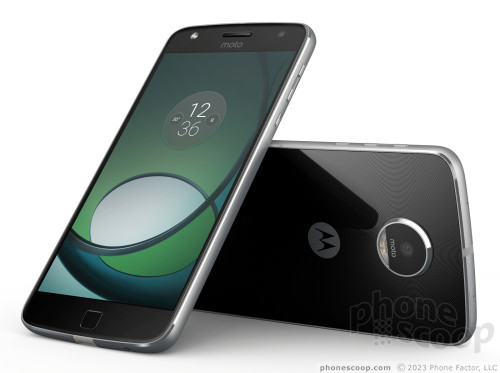 The Z Play is the least expensive and lowest-spec'd of the three phones, but that's what makes it the best bargain. The Z Play has the same basic design language of the two high-end phones with performance that's almost as good, and in some respects better. Most importantly, it's compatible with all the same "Moto Mods" modular accessories of the other Z phones. That means it works with snap-on batteries, speakers, cameras and more, according to Motorola.
The Z Play has a nice screen, a good-enough camera, solid wireless performance, and fine build quality. The best feature? The Z Play's battery. This phone offers two days of high-level use, which is far more than most other phones on the market. Toss in a relatively clean build of Android 7 Nougat and you have a winning combo. It supports LTE Bands: LTE 2 / 3 / 4 / 5 / 7 / 13. This may seem somewhat limited when compared to the Pixel or iPhone, but it works really well on U.S. carriers.
The Moto Z Play costs $449. You can customize it from MotoMaker.com. There are no financing options available.
5 Best Unlocked Smartphones
I would have included the ZTE Axon 7 premium edition.
Gives the One Plus a true run for its money.
Galaxy S7
I would have also included the Galaxy S7 unlocked variant (i.e., the "U" variant). A little expensive but is one of the best unlocked phones there is.
Great write up Eric - one addition
The Oneplus 3T can accept dual SIMs. That is a HUGE plus for a world traveler such as me. One tray holds my world roamer SIM (Truphone or Piranha) and leaves the other for any in-country SIMs that might be a better value. Or you can use two SIMs with different preferred roaming lists - like Piranha and Truphone. Anyway it's a convenience I would not want to travel without.