Samsung Galaxy S 4 Active
Info Photos News Forum 72 Reviews 3
AT&T today announced the availability of the Android 4.4 KitKat operating system for the Samsung Galaxy S4. The update is being rolled out gradually, but owners can manually download using the system settings. The update is free.
---
Samsung today announced that its older smartphones can now interact with the Galaxy Gear smartwatch. Specifically, the Android 4.3 system update, which is being pushed out to some devices in other countries, enables compatibility between the Gear and the Galaxy S4, S III, and Note II. A separate, non-system level update will be delivered to the Galaxy S4 mini, S4 Active, Mega 5.8, Mega 6.3, and S4 zoom that enables the Gear. This separate update will be pushed out beginning later this month. Timing for each device will vary by country and carrier.
---
A newly-revealed vulnerability in Android allows attackers to bypass the usual app authenticity and integrity checks. Normally, the checks allow Android to verify that an app has not been modified. This new issue allows those with ill intent to modify an app with malicious code, without breaking the security signature. This will cause Android to report that the app is genuine and unmodified, when in fact it is not. The issue does not affect apps downloaded and updated exclusively through Google's Play Store. Apps downloaded or updated through any other sources may be affected. Full protection can only be provided by a patch to Android itself, which is up to phone manufacturers (and carriers) to provide. Samsung has implemented a fix on its Galaxy S 4, but the fix has not been confirmed for any other phones, and Google has not yet patched the issue in the base Android code, nor on its Nexus devices. Google was first notified about the issue in February, and notified its major partners in March. It affects all versions of Android from 1.6 through 4.2.
---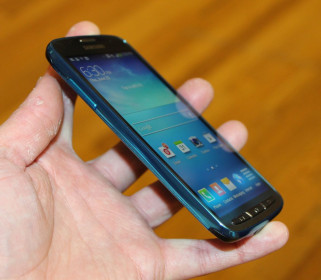 Samsung showed off the Galaxy S4 Active, a semi-rugged version of its flagship phone. In some ways, the Active is superior to the phone that inspired it.
---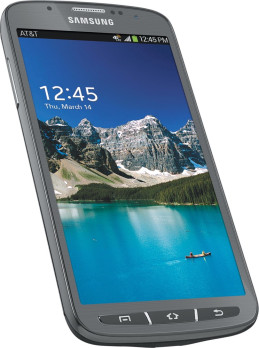 AT&T today announced that it will soon offer the Samsung Galaxy S4 Active smartphone. The device will be available for preorder beginning June 14 and is expected to reach stores on June 21. It will cost $199.99 with a new two-year contract and will be sold in Dive Blue and Urban Gray. The GS4 Active, which was recently revealed by Samsung, is water resistant and dust proof, and has a 5-inch screen protected by Gorilla Glass. The Samsung Galaxy S4 Active offers most of the same features found on the standard Galaxy S4.
---
AT&T today posted a teaser video on its YouTube channel that suggests it will soon release a waterproof smartphone. The video depicts a device, which resembles the Samsung Galaxy S4 Active, being dunked in water and accepting calls while submerged. The video says that more details will become available June 13.
---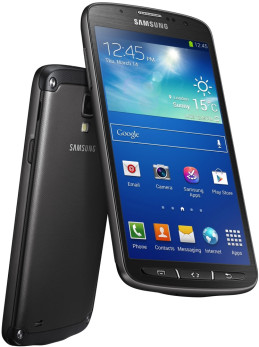 Samsung today announced the Galaxy S4 Active, a semi-rugged variant of its flagship smartphone. The Active has an ingress protection rating of 67, which means it is fully sealed against dust and water. It can be submersed in one meter of water for up to 30 minutes, and includes a water resistant earphone jack so owners can use headphones with their Active even when out in wet conditions. Samsung notes that the GS4 Active's water protection and new Aqua Mode camera features allow it to be used for underwater photography, and the screen can be used when wet or when wearing gloves. Most other features of the Active match those of the regular-issue GS4, including the 5.0-inch HD display, 2600mAh battery, 1.9GHz quad-core processor, and Android 4.2.2 Jelly Bean operating system. The GS4's 13-megapixel camera has, however, been replaced with an 8-megapixel camera in the Active. Samsung said the Galaxy S4 Active will be available for sale in the U.S. beginning this summer. The version announced today supports GSM, EDGE, HSPA+, and LTE networks, but Samsung did not say which carrier might offer the GS4 Active. Pricing was not provided.
---