Huawei W1
Info Photos News Forum 4 Reviews 1
Huawei today announced that the W1, its first Windows Phone 8 smartphone, will be available at Walmart stores in the U.S. beginning later this month. The W1 is known as the Ascend W1 in other markets. It features a 4-inch LCD screen with 800 x 480 pixels, a dual-core 1.2GHz Snapdragon processor, a 5-megapixel camera with 720p video capture, 1.7GB of internal storage, and support for microSD cards up to 32GB. Huawei did not say which carrier will provide service for the W1, but Walmart sells TracFone devices, and the W1 is compatible with TracFone's network. Pricing was not provided, nor was the exact release date.
---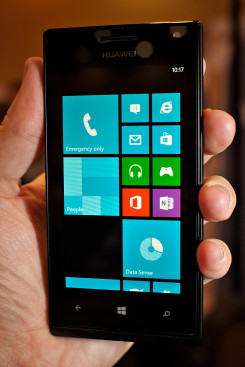 Huawei's first Windows Phone, the Ascend W1, was on display at CES and we spent a few moments with it. Here are our first impressions.
---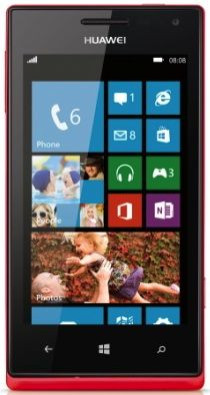 Huawei today officially announced the Ascend W1, its first foray into the Windows Phone business. The W1 runs Windows Phone 8 and features a 4-inch IPS LCD 480 x 800 pixel display. The W1 is powered by a Qualcomm Snapdragon S4 dual-core 1.2 GHz processor, which is paired with 512MB of RAM and an Adreno 305 GPU for graphics performance. The W1 measures 10.15mm thick and has a 1,950mAh battery. Huawei claims its 470 hours of standby time is longer than any other Windows Phone. The W1 also includes a 5-megapixel main camera with a flash and a VGA user-facing camera. It inclues 4GB of on-board storage and supports microSD cards up to 32GB. It will be available in multiple colors. The Ascend W1 goes on sale in Russia and other countries later this month, and should reach the U.S. later this year. Pricing and carrier details were not provided.
---