Huawei's First Windows Phone Hits Walmart this Month
Article Comments 4
May 9, 2013, 8:47 AM by Eric M. Zeman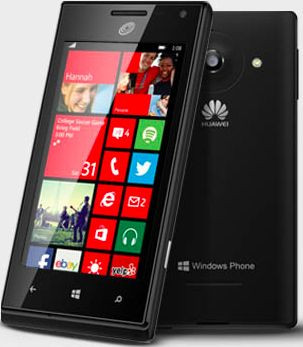 Huawei today announced that the W1, its first Windows Phone 8 smartphone, will be available at Walmart stores in the U.S. beginning later this month. The W1 is known as the Ascend W1 in other markets. It features a 4-inch LCD screen with 800 x 480 pixels, a dual-core 1.2GHz Snapdragon processor, a 5-megapixel camera with 720p video capture, 1.7GB of internal storage, and support for microSD cards up to 32GB. Huawei did not say which carrier will provide service for the W1, but Walmart sells TracFone devices, and the W1 is compatible with TracFone's network. Pricing was not provided, nor was the exact release date.
Straight Talk
This phone has been seen on Straight Talk's and Net10's site. It was also shown at CES with the logo of Tracfone's parent company (which is also on the graphic that is in the article).
Not bad for a Walmart phone. Old technology but itll do.
Yep its a straight talk phone, it's selling for 219.88$ here at my local store. Thats great hardware for the price compared to the other offerings at that price point on straight talk.
It is nice to finally see a prepaid windows phone. My windows 7 Samsung Focus was the best phone I ever had. 2 years of use and it never slowed down.