Kyocera Torque / Torque XT
Info Photos News Forum 24 Reviews 2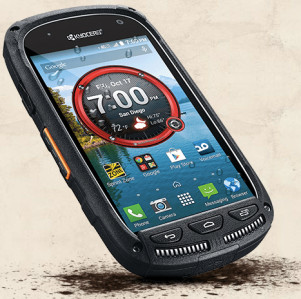 Sprint and Kyocera today announced the Torque XT, a minor update to the original Torque. The two updates include compatibility with Sprint's Direct Connect walkie-talkie service, and the improvement on onboard storage to 20GB. Otherwise, all the features are the same as the original Torque. The XT has a mil-spec rating of 810G for protection against shock, temperature extremes, solar radiation, and vibration. It has an IP rating of 67, which means it can sit in one meter of water for up to 30 minutes, as well as spend the day in the sand on the beach. The device includes standard Kyocera features, such as the Sonic Smart Receiver for phone calls, and MaxiMZR and Eco Mode for managing battery life. The Torque XT has a 4-inch WVGA screen, 1.2GHz dual-core Snapdragon processor with 1GB of RAM, 5-megapixel main camera, and a 1.3-megapixel user-facing camera. The phone includes WiFi, GPS, NFC, and Bluetooth 4.0, and runs on Sprint's LTE network. The device is based on Android 4.4.2 KitKat and includes an array of business-friendly features, such as support for VPNs, mobile device management suites, and Exchange ActiveSync. The Kyocera Torque XT is available today via most Sprint sales channels. Sprint is asking for $0 down followed by 24 payments of $15 with Sprint Easy Pay.
---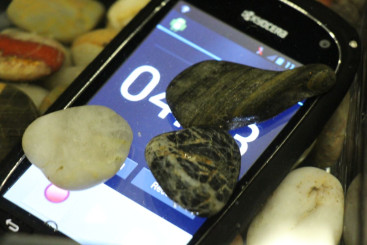 Kyocera was showing off the Torque at Mobile World Congress. This ultra-rugged Android smartphone claims to have it all.
---
Sprint today announced that the Kyocera Torque will be available online and in Sprint stores beginning March 8. The device will cost $99.99 with a new two-year contract. The Torque is a rugged Android smartphone.
---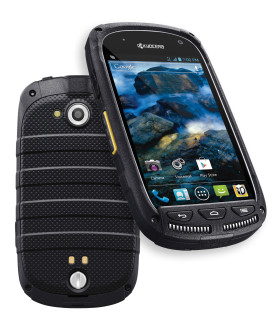 Sprint and Kyocera today announced the Torque, a new ruggedized Android smartphone that includes DirectConnect and LTE 4G. The Torque is rated at mil-spec 810G for protection from dust, shock, vibration, solar radiation, humidity, blowing rain, low pressure, salt fog, and extreme temperatures. It can also sit in a meter of water for up to 30 minutes. Other stand-out features include Kyocera's Smart Sonic Receiver audio technology, which transmits sounds via vibrations through things such as helmets or ear protection, for improved voice clarity when it might otherwise be impossible to hear. The Torque includes battery management software from Kyocera called Eco Mode and MaxiMZR, both of which help reduce the amount of energy needed by blocking background data connections. The Torque ships with Android 4.0 Ice Cream Sandwich and includes a 4-inch WVGA LCD dispaly. It is powered by a 1.2GHz dual-core Qualcomm Snapdragon processor with 1GB of RAM. It has 4GB of built-in storage and also supports microSD cards up to 32GB. It has a 5-megapixel main camera and a 1.3-megapixel user-facing camera. It includes NFC, Bluetooth, Wi-Fi, and GPS. It will be available beginning in March.
---