LG Optimus G (CDMA)
Info Photos News Forum 52 Reviews 7
Sprint today revealed launch details about the LG Optimus G and the LG Mach. The Optimus G can be preordered starting today for $199.99 with a new two-year contract. The Optimus G goes on sale November 11, but Sprint said it will try to ship preorders before then. The LG Mach will also be available online and in stores beginning November 11. It will cost $99.99 with a new two-year contract.
---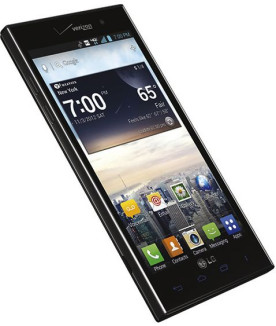 Verizon Wireless today announced the LG Spectrum 2, an Android 4.0 smartphone that shares many features with the LG Optimus G. One feature that makes the device somewhat unique is its ability to charge wirelessly via magnetic induction with an included battery cover (charging pad sold separately). The Spectrum 2 has a 4.7-inch IPS LCD with 1280 x 720 pixels. It is powered by a dual-core 1.5GHz processor from Qualcomm and includes an 8-megapixel camera with HD video capture and Cheese Shot, Bluetooth 4.0, NFC, and mobile hotspot for up to 10 devices. The LG Spectrum 2 is available online and in stores beginning today for $99.99 after a $50 mail-in rebate with a new agreement.
---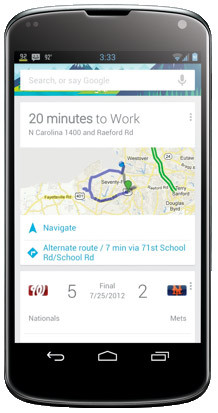 Carphone Warehouse, the largest cell phone distributor in the U.K., has listed a phone on its web site called the Nexus 4. According to Carphone Warehouse, the Nexus 4 has features similar to that of the LG Optimus G. It includes a 4.7-inch HD display, 8-megapixel camera, NFC, Snapdragon processor, and runs Android 4.2 Jelly Bean. Google has not announced or confirmed this device, though it has scheduled a media event for Monday, October 29.
---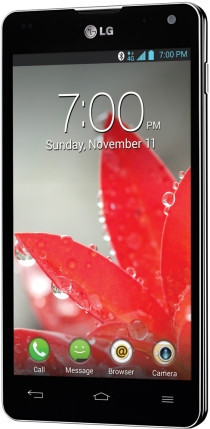 Sprint today revealed launch plans for its variant of the LG Optimus G. Sprint will begin taking preorders for the Optimus G on November 1. The device will reach Sprint's web site and retail stores on November 11. It will cost $199.99 with a new contract. Sprint's version of the Optimus G has a 13-megapixel in addition to the quad-core processor, 4.7-inch display, and Ice Cream Sandwich operating system.
---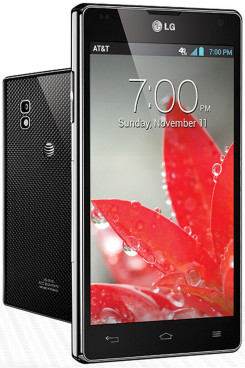 AT&T and Sprint today both announced plans to sell the LG Optimus G smartphone later this year. Neither provided pricing or availability details, but AT&T noted that it will offer the 8-megapixel camera variant of the Optimus G, while Sprint will offer the 13-megapixel variant. The Optimus G, announced several weeks ago, has a 4.7-inch display, Android 4.0, Bluetooth 4.0, NFC, and a 1.5GHz quad-core Snapdragon S4 processor.
---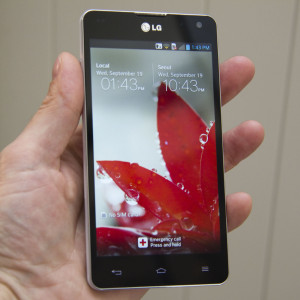 LG brought the Optimus G to New York City and Phone Scoop took it for a spin. Here are our initial thoughts on LG's latest flagship smartphone.
---