Sprint's Optimus G Follows AT&T's on Nov. 11, Also $199
Article Comments 7
Oct 15, 2012, 6:44 PM by Eric M. Zeman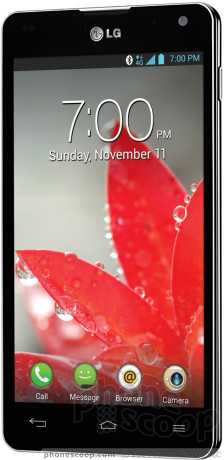 Sprint today revealed launch plans for its variant of the LG Optimus G. Sprint will begin taking preorders for the Optimus G on November 1. The device will reach Sprint's web site and retail stores on November 11. It will cost $199.99 with a new contract. Sprint's version of the Optimus G has a 13-megapixel in addition to the quad-core processor, 4.7-inch display, and Ice Cream Sandwich operating system.
The next nexus
Is this LG Optimus G the base of the next nexus?
Really? where did you hear this? I'd be interested in a new Nexus phone...
13 MP?
Are consumers suddenly trying to use their phones to create billboards along highways?
Nah but the the average buyer that does not know better the more megapixels the better to most people. kinda sucks for the rest of us that do...
From what I've heard, the 13MP camera wasn't very impressive.
I also don't understand why there is a hardware difference between the AT&T model and Sprint's. The AT&T model has an 8MP camera.