All Liveblogs Verizon AT&T HTC more...
At CTIA this week, Sprint and Qualcomm revealed new details of Sprint's forthcoming HD Voice service. Sprint says they won't charge for the feature; it will automatically be used for all voice calls whenever the network and both phones support it. According to Qualcomm employees involved in the project, Sprint is also requiring that all phones marketed as supporting HD Voice include active background noise cancelation using two microphones. The HTC EVO 4G LTE is the first US phone to support HD Voice. The feature will initially be disabled in software, but can easily be enabled by Sprint once the network is ready. Network support for HD Voice will be deployed as part of Sprint's Network Vision upgrades throughout 2012, which also include LTE 1900, CDMA 800, and CDMA 1x Advanced. For the near future, it will only work between two Sprint HD Voice phones, and only on parts of the network that support CDMA 1x Advanced.
Doro today announced that its Android user interface skin will be available to smartphones and tablets starting in the third quarter of the year. The Doro Android Experience is meant to make the user interface as easy as possible to use for its senior citizen customers. The skin offers enlarged controls, PC-based set-up tools, and can also help recommend applications to download from the Android Market. Doro is also going to license the skin, called the Doro Experience, to other hardware makers. Doro noted that the PhoneEasy 740, which was announced earlier this year, will debut in European markets by the end of the year, and in the U.S. during the second quarter of 2013. The 740 runs the Doro Android User Experience instead of stock Android.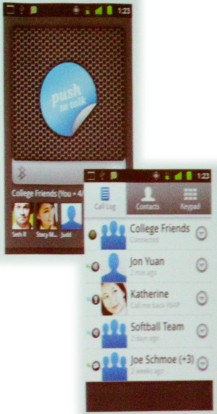 At a press event today, Sprint revealed Direct Connect Now, a push-to-talk / walkie-talkie service in the form of an Android app that will work with most (if not all) of the company's Android phones going forward. The app will be available soon for download from Google Play and Sprint Zone It will be fully interoperable with customers using CDMA and iDEN Direct Connect phones.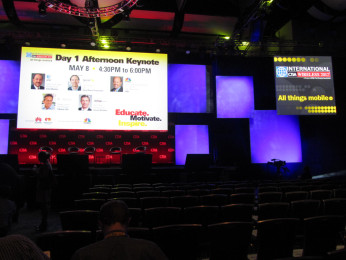 The last time the CEOs of the Big Four carriers shared a stage, sparks flew, so we're excited for this year's enthusiastic bout of backhanded compliments and digs between competitors. Tune in to our liveblog for the blow-by-blow.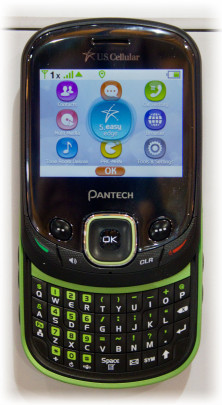 U.S. Cellular has started selling the Pantech Verse, their version of Pantech's Jest 2 for Verizon. The compact feature phone sports a landscape display and vertical sliding four-row QWERTY text keyboard. The phones's features are basic, including a 2-megapixel camera and a memory card slot. U.S. Cellular is selling the phone for $30 with two-year contract
Federal Communications Commission chairman Julius Genachowski rejected the idea that the blocked T-Mobile USA acquisition will lead to higher pricers for consumers. AT&T CEO Randall Stephenson recently said that consumers will face higher prices now that the deal has been blocked. Speaking to attendees at the CTIA Wireless trade show, however, Genachowski said that by blocking the deal the wireless industry should see more competition, which should in turn lead to lower costs for consumers. Genachowski said that the FCC is not opposed to mergers, acquisitions, and consolidation, but said that AT&T's attempt to purchase T-Mobile USA crossed the line.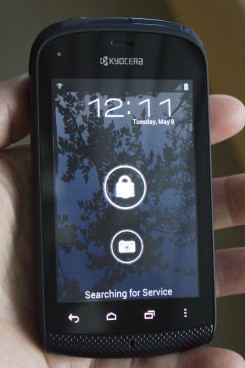 Kyocera has a lot of experience with waterproof phones, both from its rugged walkie-talkie phones for Sprint, and its Japanese phones. Now the company is bringing that waterproof know-how to an affordable Android phone with the Hydro. We spent some time with it. Read on for our first impressions.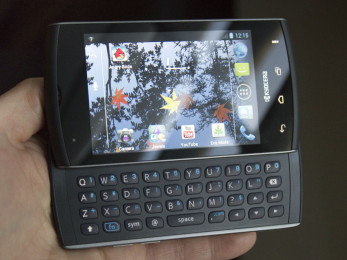 Kyocera's new Rise stands out for having a physical keyboard, when other manufacturers seem to be moving away from such things. We spent some time with it. Read on for our first impressions.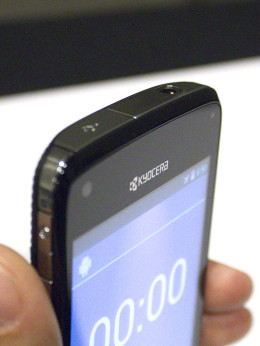 Kyocera is demonstrating a new speaker technology at CTIA that they call tissue conduction, using a special prototype phone. We spent some time with it. Read on for our impressions.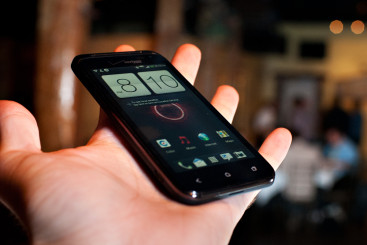 Verizon's new pride-and-glory smartphone was on display at a private event hosted by Big Red in New Orleans. Here are Phone Scoop's initial thoughts in the phone.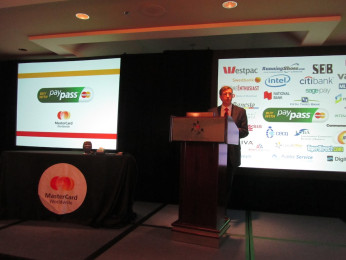 MasterCard today expanded its PayPass service with PayPass Wallet. Now, in addition to NFC payments, PayPass supports online shopping from e-commerce web sites that support the new PayPass Online service. Users can create a PayPass Wallet that remembers billing and shipping address, and supports multiple payment cards, including non-MasterCard credit and debit cards. The Wallet service is available to banks and other institutions as a white-label wallet service that they can brand. Companies with their own wallet service can link to MasterCard's PayPass Wallet service via a new PayPass API. The service includes an Android app that supports NFC payments.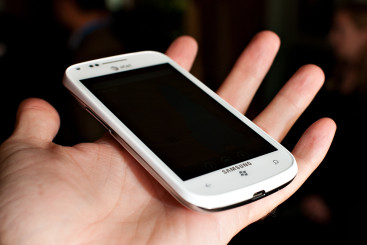 AT&T had its newest Windows Phone on hand at the CTIA Wireless event and Phone Scoop spent some time with it.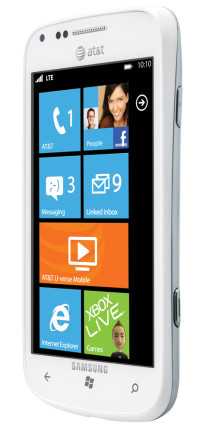 AT&T and Samsung today announced the Focus 2, a low-cost Windows Phone 7.5 Mango smartphone that will support AT&T's LTE 4G network. The Focus 2 features a 4-inch Super AMOLED display, a 5-megapixel camera that captures video in 720p HD, and a VGA user-facing camera for video chats — all powered by a 1.4GHz processor. The device supports mobile hotspot for up to 5 devices and includes 8GB of storage. The Samsung Focus 2 will be available from AT&T beginning May 20 in white for $49.99 with a new service agreement.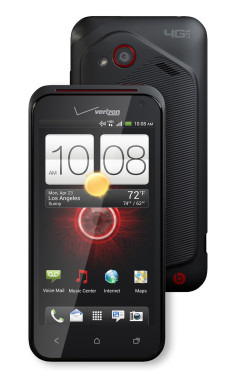 Verizon Wireless and HTC today announced the Droid Incredible 4G LTE, a new Android 4.0 smartphone that boasts a 4-inch super LCD qHD display, 1.2 GHz dual-core Qualcomm Snapdragon S4 processor, and an 8 megapixel rear-facing camera with autofocus, LED flash, back-side illumination, and an f/2.2 and 28mm lens. The Droid Incredible 4G LTE also features a user-facing camera for video chats, mobile hotspot for up to 10 devices, and support for 32GB microSD cards. It includes NFC for Android Beam, HTC's Sense 4.0 user experience, and Beats Audio for enhanced sound. It will be available via Verizon's sales channels in the coming weeks. Pricing was not disclosed.