Review: LG Marquee for Sprint
Form Basics Extras Wrap-Up Comments 1
Is It Your Type? Body The Three S's
Nov 7, 2011, 4:20 PM by Eric M. Zeman
LG's Marquee Android smartphone for Sprint is a solid offering from the Korean handset maker. While it may not be a flagship device with every bell and whistle, it performs when and where it counts most.
Advertisements article continues below...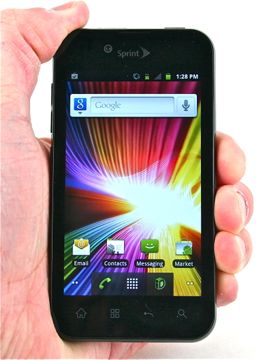 The LG Marquee may not be an A-List device in Sprint's lineup of Android smartphones, but that shouldn't prevent the Marquee's name from appearing in bright lights, either. It is a small and powerful smartphone that may not be a blockbuster, but will please those looking for a refined performance.
No messages