Review: Samsung Galaxy S II for AT&T
Form Basics Extras Wrap-up Comments 7
Is It Your Type? Body The Three S's
Sep 28, 2011, 11:41 AM by Eric M. Zeman
Phone Scoop looks at the Galaxy S II smartphone for AT&T's network. While this version packs a smaller screen than its larger brothers, there are some surprising benefits. Read on for our full take.
Advertisements article continues below...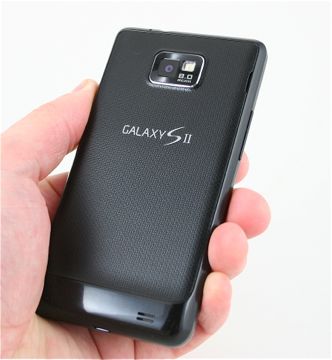 The Samsung Galaxy S II is yet another flagship Android device available from AT&T (these things tend to show up pretty regularly, it seems). With its roomy screen, thin profile, speedy performance, and powerful media capabilities, there's little to dislike. More importantly, however, Phone Scoop digs in to see what sets this version apart from the other Galaxy S II's, being sold by Sprint and T-Mobile.
Umm?
So whats the advantages of the AT&T version? It really frusterates me that they are using a inferior processor and a smaller screen. Guess I'll be patient and wait to see what the Holiday will consist of.
WTF is att thinking getting it with small 4.27 screen!
I waiting for Canada rogers galaxy s2 lte with huge 4.5 and dual core 1.5G
The processor isn't inferior. Even though T-mobile will get a 1.5ghz dual core, the 1.2ghz dual core on at&t's version will out perform it. The only advantage for Tmo's version is that it is capable of reaching higher network speeds(42mb/s). As far ...
(continues)