T-Mobile Scores White Samsung Galaxy S II
Article Comments 8
Nov 22, 2011, 11:07 AM by Eric M. Zeman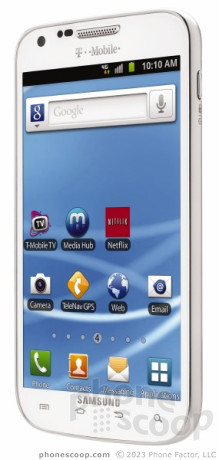 Samsung and T-Mobile USA today announced that they will offer a white version of the Samsung Galaxy S II smartphone "in time for the holidays." Exact pricing and launch details were not provided, though Samsung said more information will become available in the coming weeks.
source: Samsung / T-Mobile
What is
so attractive about a white phone? IDK but I want one. That or yellow!
This phone is just one good looking piece of hardware. Wow, its so nice!
Watch out!!!
It's a white touch screen smart phone!!! Apple is going to be suing SOMEBODY over this!