Review: HTC Wildfire S
Form Basics Extras Wrap-Up Comments
Is It Your Type? Body The Three S's
Aug 9, 2011, 8:45 AM by Eric M. Zeman @zeman_e
The HTC Wildfire S is a compact, yet capable, Android 2.3 Gingerbread phone for T-Mobile. Does this $80 smartphone turn up the heat, or does it flame out? Find out in Phone Scoop's full review.
AD article continues below...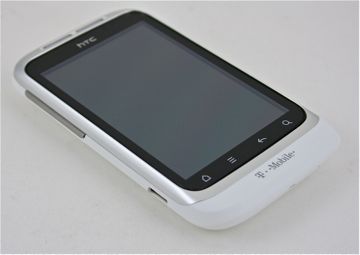 Not into the super slab? Looking for something daintier or less massive, perhaps? HTC's diminutive Wildfire S offers a solid feature set at lower price point in a smaller, friendlier handset.
No messages