Review: HTC myTouch 4G Slide
Form Basics Extras Video Wrap-Up Comments 14
Is It Your Type? Body The Three S's
Jul 28, 2011, 10:06 PM by Eric M. Zeman @zeman_e
The HTC myTouch 4G Slide for T-Mobile boasts a fast and powerful camera, QWERTY keyboard, and a blazing fast dual-core processor. Phone Scoop puts it through its paces in this full report.
AD article continues below...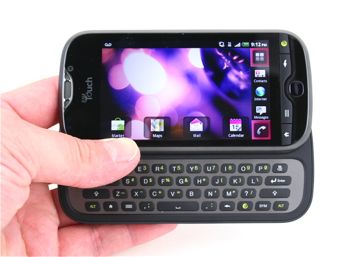 The HTC-made MyTouch 4G Slide is the latest evolution of the myTouch line. Follow the path set by the myTouch 3G and myTouch 3G Slide, the myTouch 4G Slide arrives with a slide-out QWERTY keyboard, as well as significant improvements to the camera. Pair these characteristics with the blazing fast data radio and screaming dual-core performance, and the myTouch 4G Slide might be the answer to your prayers.
WHICH PROCESOR IS BETTER???
dual-core ARM Cortex-A9 OR SNAPDRAGON 😕
If you have the software to support it, then any dual core processor should be faster than any single core as long as the clock speeds are comparable. If the software can independently access each core, then that is however fast the processor is PER ...
(continues)